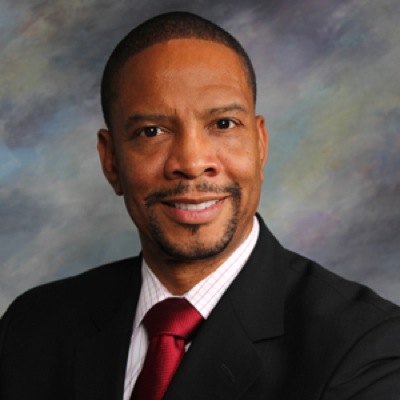 For the Record, May 24, 2013
University community reports presentations, publications
3:23 p.m., May 24, 2013--For the Record provides information about recent professional activities of University of Delaware faculty, staff, students and alumni.
Recent presentations and publications include the following:
From graduates, faculty
As it neared time for the processional to open the University of Delaware Commencement ceremonies, graduating students and faculty members shared their feelings about what the event means to them.
Doctoral hooding
It was a day of triumph, cheers and collective relief as more than 160 students from 21 nations participated in the University of Delaware's Doctoral Hooding Convocation held Friday morning on The Green.
Announcements
Donald Evans, a UD alumnus, has been named superintendent of the Berkeley (Calif.) Unified School District. The school board voted unanimously on May 22 to appoint Evans, who previously had been superintendent of the Hayward Unified School District. He will take office July 1. Evans, from Lewes, Del., received a bachelor of arts degree from UD in 1984 and went on the earn a doctorate in 2010 from the University of California Berkeley. For details, see the school district website.
Presentations
Mark Samuels Lasner, senior research fellow, University of Delaware Library, has made several presentations as part of a busy spring schedule. He recently delivered a lecture, "Useful and Beautiful: William Morris and His Books," on May 6 at the National Gallery of Art in Washington, D.C., and gave no fewer than five gallery talks at the same museum during the last two months. Samuels Lasner was also an invited participant in a one-day symposium on the late-Victorian book held April 19 at the Corcoran School of Art and Design, also in Washington. All these appearances were in conjunction with two exhibitions at the National Gallery, "Pre-Raphaelites: Victorian Art and Design, 1850-1900," which ended May 19, and "Pre-Raphaelites and the Book," on view through Aug. 9. Both exhibitions include books and graphics from the Mark Samuels Lasner Colleciton, on loan to the University of Delaware Library. Materials from the Samuels Lasner collection are also featured in "Artist/Revel/Dandy: Men of Fashion" on view at the Rhode Island School of Design (RISD) Museum until Aug. 18, and Samuels Lasner traveled to Providence, R.I., on May 11 to make two related presentations. He spoke on "Relics of Style" at the RISD Museum itself, and followed this with "Max Beerbohm, Muse" at the nearby Providence Athenaeum. Samuels Lasner has also contributed an essay on Max Beerbohm to Artist/Rebel/Dandy: Men of Fashion, edited by Kate Irvin and Leslie Brewer (Yale University Press). More than 200,000 people have seen the "Pre-Raphaelites" exhibition at the National Gallery and some 6,000 printed checklists have been distributed gratis to visitors to "Pre-Raphaelites and the Book." Both exhibitions have received numerous print and online reviews and notices. Reviews of "Artist/Rebel/Dandy" mentioning Max Beerbohm items from the Mark Samuels Lasner Collection have appeared in the Boston Globe and the Wall Street Journal, among others.
David Shearer, professor of history, participated in an international symposium-conference May 10-13, in Uppsala, Sweden, titled "What Have We Learned from the Opening of the Soviet Archives?" Shearer gave an invited comment on papers presented in the session "Soviet Organs of Repression." The session dealt with archival access to information about the history of the Soviet political police and state security forces, the NKVD and KGB.
Gerald Kauffman, project director of the Water Resources Agency, unit of the School of Public Policy and Administration's Institute for Public Administration, was the keynote speaker at the Common Waters Conference in Matamoras, Pa., on May 14. Kauffman spoke about the socioeconomic value of the Delaware River Basin. Common Waters Partnership hosted the event.
Publications
Martha Carothers, professor of art, published an essay, "The Art of Pop-Up, Stand and Deliver," in the exhibition catalogue World Pop-Up Art. The World Pop-Up Art exhibition was curated by the Art Center IDA, Seoul Arts Center, Republic of Korea, March 31-May 19.
To submit information to be included in For the Record, write to ud-ocm@udel.edu.