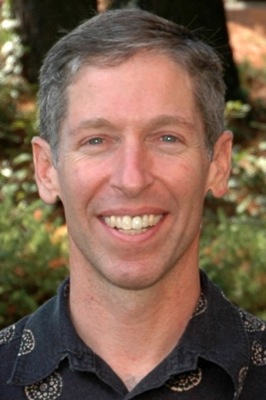 For the Record, May 17, 2013
University community reports awards, presentations, publications
10:42 a.m., May 17, 2013--For the Record provides information about recent professional activities of University of Delaware faculty, staff, students and alumni.
Recent awards, presentations and publications include the following:
From graduates, faculty
As it neared time for the processional to open the University of Delaware Commencement ceremonies, graduating students and faculty members shared their feelings about what the event means to them.
Doctoral hooding
It was a day of triumph, cheers and collective relief as more than 160 students from 21 nations participated in the University of Delaware's Doctoral Hooding Convocation held Friday morning on The Green.
Announcements
Brian E. Farkas, a 1985 UD graduate and professor of food science at North Carolina State University since 1994, has been named professor and head of the Department of Food Science at Purdue University. Jay Akridge, Glenn W. Sample Dean of Purdue's College of Agriculture, said Farkas has an exceptional record of accomplishment in all of Purdue Agriculture's mission areas: teaching, discovery and engagement. "He is a proven leader, and I am very excited about the vision, passion and energy he will bring to the food science department," Akridge said. After graduating from UD, Farkas received his doctorate in engineering and a master's degree in food science from the University of California Davis.
Farley Grubb, professor of economics, has been elected to the board of trustees of the Cliometric Society to serve a four-year term starting Jan. 1, 2014.
Awards
Ramnarayan Rawat, assistant professor of history, has been awarded the Charles A. Ryskamp Research Fellowship by the American Council of Learned Societies, New York, to support his second book project, A New History of Democracy: Dalit Spaces, Printing and Practices in 20th-Century North India. Also, his first book, Reconsidering Untouchability: Chamars and Dalit History in North India (Indiana University Press) received honorable mention in the 2013 Association of Asian Studies Bernard S. Cohn Book Prize.
Presentations
Cathy Matson, professor of history, gave a research presentation at the Stenton Historic House in Germantown, Pa., on May 3. Titled "For Richer or Poorer: Philadelphia's Economy in the 18th Century," the talk explored findings from Matson's next book on ways that Philadelphia – hailed as the greatest city of the colonial British empire in the late 1700s – depended for its success on a commercial culture that was entwined with the economies of people at the far margins of the colonies within North America and the even more distant colonies of Spanish, French and Dutch empires.
Publications
Cathy Matson, professor of history, published two extended review essays recently. One, "The Early Modern Chesapeake Redux — Again," appeared in the June issue of Reviews in American History 41 (2013), 181-190. The other, "Leeward Leanings," appeared in H-Atlantic and was republished in H-Net Reviews.
Meetings
Cathy Matson, professor of history, attended three series of council and board meetings during April and early May. One of these was the Academic Advisory Council of the Rothschild Archive of London. In early May, she attended the annual council meetings of the Omohundro Institute for Early American History and Culture in Williamsburg, Va., where she serves on the institute council as well as the institute publications committee that reviews new and ongoing book production with UNC Press, and the nomination committee which oversees the selection of new members to the council. Also, she attended the McNeil Center for Early American Studies annual meetings, where she serves on the executive council, the advisory council and the editorial board of the journal, Early American Studies.
To submit information to be included in For the Record, write to ud-ocm@udel.edu.