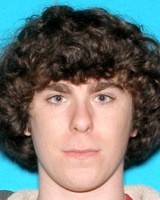 Criminal mischief charges
UD Police make arrest in criminal mischief at Hall Education Building
11 a.m., May 20, 2013--University of Delaware Police have charged Joseph E. Thomas, 21, a UD junior from Wilmington, in connection with the burglary and criminal mischief incident at the Willard Hall Education Building earlier this month.
Sometime between 10 p.m., Sunday, May 5, and 5 a.m., Monday, May 6, the building was illegally entered, furniture and fixtures were damaged and a safety shower was turned on, flooding the third and second floors of the building.  Because of the flooding, the building was closed for repair and clean up on May 6. 
Thomas has been charged with third degree burglary, criminal mischief over $5,000 and possession of drug paraphernalia. He was arraigned May 18 before Justice of the Peace Court #11 and released on $750 secured bond.
In addition to the criminal charges, his case is being referred to the University's Office of Student Conduct.