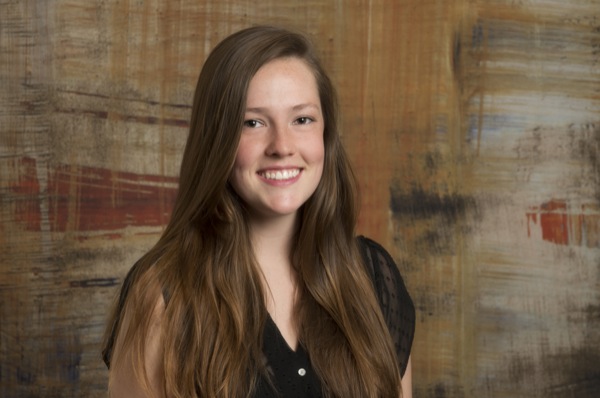 Boren Scholar
National program selects UD student for language study abroad
10:55 a.m., May 24, 2013--Juliette Maas, a history and area studies major at the University of Delaware from Kennett Square, Pa., has been named a 2013 Boren Scholar and will spend the 2013-14 academic year studying Swahili in East Africa.
An Honors Program student with majors in history and in Latin American and Iberian studies, and a minor in African studies, Maas will begin her Swahili classes this summer at the University of Florida and then spend the next two semesters at the State University of Zanzibar and the University of Dar es Salaam, both in Tanzania. She will live with a host family to become further immersed in the language.
Fulbright awards
Three University of Delaware students and an alumna have received word this spring that they will travel abroad as part of the newest class of Fulbright Student Program award winners.
Peace Corps plans
Two University of Delaware students, John McCarron and Bridgette Spritz, have been selected as Peace Corps volunteers and will serve in Ghana and Rwanda.
"I'm so excited by the opportunity to have this experience," she said. "I'm not a language major, but I find that immersion in a language is an ideal way to study history and culture. For me, it's just a wonderful way to learn."
The year in Tanzania is far from Maas' first experience with educational travel. Beginning with a Rotary program that allowed her to study in Spain during her senior year of high school, she went on to complete several study and internship programs overseas. 
Many of her Latin American and Iberian studies classes touched on connections with Africa, but when she took an African history class with Wunyabari Maloba, professor of history and Black American studies, something clicked. Her interest in learning more about the interactions of Africa and the rest of the Atlantic World was piqued, she said, "And studying in Africa feels like the logical next step" in her global education.
In addition to Maloba, Maas particularly thanked Ikem Okoye, associate professor of art history and director of the African Studies Program, and Adrian López-Denis, assistant professor of history, for their support and help with her application process for the Boren Scholarship.
The highly competitive scholarship is sponsored by the National Security Education Program to support undergraduates pursuing international studies in areas of the world that are considered critical to U.S. interests and that are underrepresented in general study-abroad programs. It provides up to $20,000 to recipients in a variety of majors and areas of study who are interested in learning less commonly taught languages, including Arabic, Korean and Russian as well as Swahili.
Boren Scholars are required to work in a related public service job — possibly a State Department position, either in the United States or abroad, or with the Peace Corps or an international aid agency — for a year after completing their language study abroad. They also are expected to consider careers that contribute to national security interests, broadly defined to include such topics as sustainable development, environmental degradation, global disease and hunger, population growth and economic competitiveness.
Article by Ann Manser
Photo by Kathy F. Atkinson