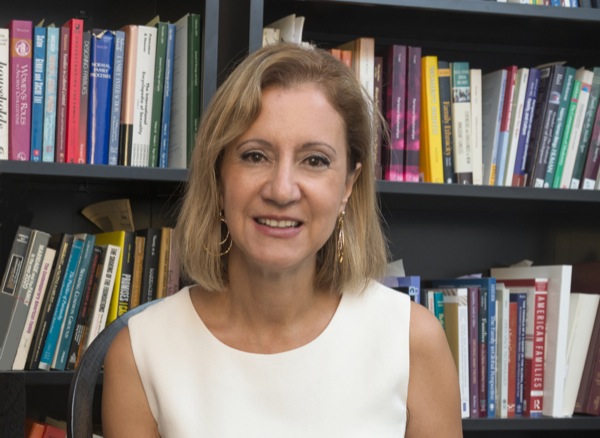 Status of the elderly
Bahira Sherif Trask speaks on family empowerment at UN conference
2:38 p.m., March 5, 2013--Bahira Sherif Trask, professor of human development and family studies at the University of Delaware, spoke at a four-day conference in February sponsored by the United Nations Commission on Social Development. 
Trask's talk, "Family Empowerment: Valuing Intergenerational Relationships and the 'Third Phase,'" addressed ageism and the new conceptions associated with age in the 21st century.
'Resilience Engineering'
The University of Delaware's Nii Attoh-Okine recently published a new book with Cambridge University Press, "Resilience Engineering: Models and Analysis."
Reviresco June run
UD ROTC cadets will run from New York City to Miami this month to raise awareness about veterans' affairs.
Civil society scholars and U.N. delegates listened intently as Trask discussed family empowerment and the changing notions of ageism and how it will affect people financially and culturally, both globally and in the United States.
"Ageism is defined by society's effort to relieve itself from the responsibility toward elderly individuals while protecting younger individuals from thinking about things they fear such as aging, illness and death," says Trask. 
Due to shifting cultural and familial demographics, observers are seeing a dramatic lessening in the status of the elderly. "Grandparents' influence on children and grandchildren has diminished because families often live far apart," she said, adding, "Advances in science and technology may make the elderly seem outdated." 
Changing priorities may also lead to financial stress "We are finding that the elderly give more assistance to adult children than their children provide them," explains Trask. "This will be a significant issue in the future as fewer than one-quarter of U.S. businesses offer eldercare support services."
To combat ageism, support the elderly and strengthen the family dynamic, Trask proposes an intervention plan that includes "old age pensions, tax relief for caregivers, caregiver supports, multigenerational living arrangements, learning programs and family life education that focuses on elderly issues."
Trask urged members of the audience to push for the acceptance and support the elderly to strengthen family dynamics globally, saying age is a part of life -- "We age or we die!"
Article by Megan Blackert