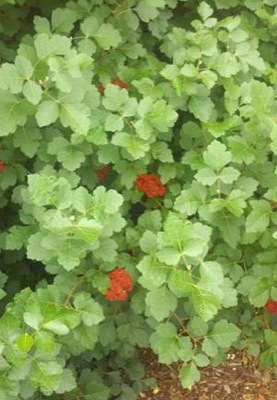 Native Delaware: Top plants
Delaware Nursery and Landscape Association selects 2013 Plants of Year
1:56 p.m., March 11, 2013--In her role as executive director of the Delaware Nursery and Landscape Association, Valann Budischak's responsibilities are wide-reaching. She's even expected to organize an annual beauty pageant. In this case, however, the contestants are plants, not people, and strength and vigor are just as important as good looks.
The association has just announced its 2013 Plants of the Year and both the woody plant -- Rhus aromatica 'Gro-Low' – and the herbaceous winner -- Heuchera macrorhiza 'Autumn Bride' -- are much more than just pretty faces.
From graduates, faculty
As it neared time for the processional to open the University of Delaware Commencement ceremonies, graduating students and faculty members shared their feelings about what the event means to them.
Doctoral hooding
It was a day of triumph, cheers and collective relief as more than 160 students from 21 nations participated in the University of Delaware's Doctoral Hooding Convocation held Friday morning on The Green.
"The idea behind the 'Plant of the Year' designation is to give recognition to hardy, attractive plants that are well-suited to local growing conditions but may be a bit under-the-radar screen," says Budischak. "Heuchera macrorhiza 'Autumn Bride' makes a great groundcover if you have shady areas, like I do. Or, if you have sunnier conditions, consider Rhus aromatica 'Gro-Low' for its multi-season interest."
Rhus aromatica 'Gro-Low' is a cultivar of Delaware's native fragrant sumac. It's a dense, low-growing shrub that looks good almost every month of the year. In spring, tiny yellow flowers bloom at the twig tips before the foliage appears. During the growing season, Rhus aromatica 'Gro-Low' has glossy, dark-green leaves, which are accompanied by small clusters of hairy, red berries in late summer. In fall, the leaves turn brilliant shades of orange and red.
"This sumac cultivar makes an impact when planted in masses," says Budischak. "When I am asked to recommend a plant for sloped areas, I usually mention Rhus aromatica 'Gro-Low.' Because it has the ability to develop roots as the stems touch the soil, it's great for stabilizing banks and slopes."
Birds, butterflies and other wildlife like it, too.
Budischak has bunches of Heuchera macrorhiza 'Autumn Bride' in her backyard. She loves this groundcover's large, velvety foliage, which gives this plant its common name of hairy alumroot. Although it's billed as being tolerant of full sun to deep shade, Budischak begs to differ. "Around here it's not as happy in full sun unless you give it adequate moisture."
Heuchera macrorhiza is a plant that really comes into its own as the growing season progresses. 
"In spring it's a nice, fuzzy, light green groundcover," says Budischak. But by summer the large leaves are eye-catching. Then, in late summer, when almost everything else in the garden is solid green, Heuchera macrorhiza erupts in fountains of tiny white flowers that rise up out of the foliage mound on slender fuzzy stems. 
The 'Autumn Bride' cultivar of Heuchera macrorhiza is considered to be tough and easy to grow. "It is great for covering bases of trees or other spots that get little moisture," says Budishak. It also does well in moist shade.  
The University of Delaware Botanic Gardens has a nice display of Heuchera macrorhiza 'Autumn Bride' at the entrance. People also can find Rhus aromatica 'Gro-Low' there, planted alongside a fence next to the herbaceous garden. 
The folks at the Delaware Nursery and Landscape Association aren't the only ones holding beauty pageants for plants. The Perennial Plant Association recently named Polygonatum odoratum "Variegatum" as its 2013 Perennial Plant of the Year. Commonly known as variegated solomon's seal or striped solomon's seal, this shade-loving plant is a great companion to ferns, hostas and astilbes. In mid- to late spring it produces small, bell-shaped, white flowers. Its sweet fragrance makes it a great choice along a pathway.
Article by Margo McDonough
Photo courtesy of Chad Nelson