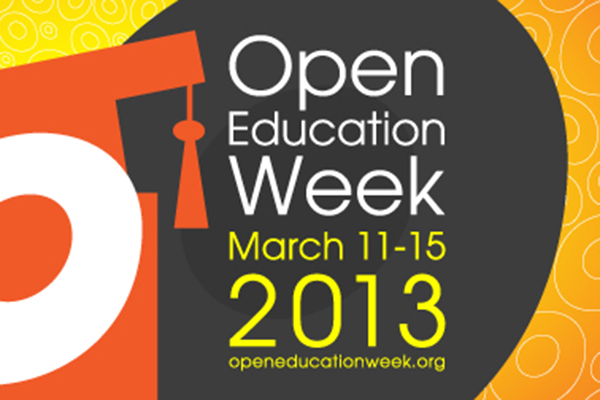 Open Education Week
Open Education Week to be observed March 11-15 at UD
10:54 a.m., March 4, 2013--Open Education Week is a worldwide event that will take place March 11-15 online and in locally hosted events, including at the University of Delaware.
Open education is a worldwide movement focused on affordable access to education. It promotes the creation, remix and redistribution of learning materials -- such as videos, podcasts, music, articles, images or textbooks -- through the use of open licenses.
June 6: UDid It! Picnic
All UD faculty and staff members are invited to attend the annual UDid It! employee appreciation picnic, set from 11 a.m.-1:30 p.m., Monday, June 6, on The Green.
2FA protects you
If you are using two-factor authentication (2FA), even if a hacker has your password, your information is probably safe.
Open education also promotes the use of the Internet and social media to take the learning experience beyond the classroom walls to make it more authentic, richer and available to more people around the world.
The purpose of Open Education Week, which is sponsored by the Open Courseware Consortium, is to raise awareness about the open education movement and its impact on teaching and learning worldwide. 
For the first time this year, IT Academic Technology Services (IT-ATS) will host local events to promote open education to UD faculty, staff, and students. There are two ways the UD community can participate in Open Education Week:
According to Mathieu Plourde of IT-ATS, those who are unfamiliar with open education will benefit from the "OER Treasure Hunt" to be held from 3-4:30 p.m. Tuesday, March 12, in 201 East Hall. "IT-ATS staff will assist you in finding open learning materials for your courses," said Plourde. 
Plourde will also present one of the international webinars on Monday, March 11, from 10-11 a.m., titled "The Multiple Facets of Openness in #udsnf12," based on a hybrid course on social networking that he taught in fall 2012. UD participants can attend this live webinar in 201 East Hall.
Participation in all events and use of all resources is free and open to anyone. Refreshments will be served at the local events.
For questions about this event or open education in general, contact IT-ATS at ats-info@udel.edu or 302-831-0640.