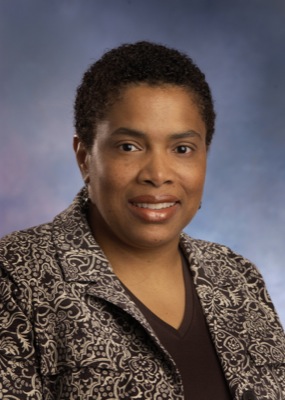 Named chair
Jennifer R. Joe to become first Whitney Family Endowed Chair in Accounting
1:51 p.m., March 15, 2013--Jennifer R. Joe, an associate professor at the J. Mack Robinson College of Business at Georgia State University, has been named the Whitney Family Endowed Chair in Accounting and professor in the Alfred Lerner College of Business and Economics. Her appointment begins Aug. 1.
The position is funded through generous support from Kenneth C. and Elizabeth K. Whitney, and is the first for the Department of Accounting and MIS intended to support a talented scholar in the field of accounting.
'Resilience Engineering'
The University of Delaware's Nii Attoh-Okine recently published a new book with Cambridge University Press, "Resilience Engineering: Models and Analysis."
Reviresco June run
UD ROTC cadets will run from New York City to Miami this month to raise awareness about veterans' affairs.
A 1980 UD graduate and member of the Board of Trustees, Ken Whitney is senior managing director in the Investor Relations and Business Development Group at Blackstone and, with wife Liz, a longtime supporter of the University.
Bruce Weber, dean of the Lerner College, said the Whitneys' gift was essential to attracting a respected academic leader.
"The Whitneys' investment not only continues to provide additional support for the Whitney Family Scholarship, it has enabled us to recruit from among the best and brightest scholars in the field," said Weber. "We are grateful for Ken and Liz Whitney's commitment and leadership and look forward to Jennifer joining the faculty. We know her teaching and research will support and help attract top students to our programs."
Joe, who said she was impressed with the superior quality of students, faculty and leadership at UD, was attracted by the strategic vision for the University and the college and the belief that she can contribute toward those shared goals in a meaningful way. She also felt the department was a good fit.
"The accounting faculty are a very collegial group and that was very important to me," said Joe. "I am also looking forward to conducting research on shared interests with the faculty. The high quality accounting graduates produced by the program create excellent opportunities to establish mutually beneficial research connections with the public accounting firms."
Joe earned her undergraduate degree magna cum laude in accounting from Baruch College in New York and received her doctorate in accounting from the University of Pittsburgh. She was awarded the Outstanding Dissertation Award from the Accounting Behavior and Organization Section of the American Accounting Association.
Her research on auditing, audit quality and auditors' judgments has led to publications in the leading journals in the field including The Accounting Review and the Journal of Accounting Research.
Prior to joining the faculty at GSU, Joe was on the faculty at the Carroll School of Management at Boston College. She also earned her certified public accountant (CPA) qualification and has over seven years of professional experience working as an auditor and audit principal.
"I enjoy applying my previous professional experience and my research to provide real world examples to develop concepts in the classroom," said Joe, whose primary research draws on psychology and decision making theory to examine how information context influences the behavior and decision making of market participants like auditors and investors.
Joe's secondary research interests are based on the use of archival data where she uses proprietary data to examine factors associated with auditors' decisions to waive proposed audit adjustments and public data to examine the impact of press coverage on investors' trading decisions.
Weber also extended thanks to the committed team effort by the search committee and staff who collaborated to bring Joe to campus, including: Ernie Saniga, Dana Johnson Professor of Information Technology, search committee chair; search committee members Greg Kane, professor of accounting and MIS, Andrea Everard, associate professor of accounting and MIS, and Bington Chen, associate dean for research and professor of business administration; Eileen Sklodowski, department administrator who coordinated candidate visits; and Scott Jones, professor and chair of the department, and Rick Andrews, deputy dean, for their leadership and strategic input.
Article by Kathryn Meier