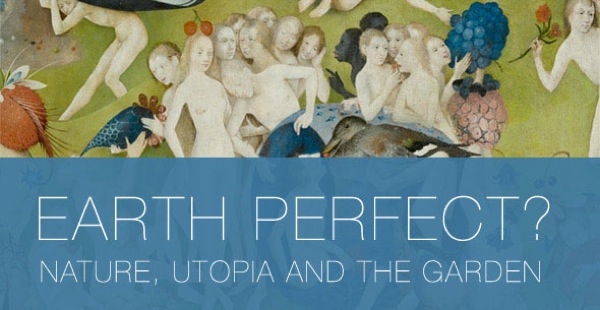 Earth Perfect? registration
Registration now open for June conference on nature, utopia, garden
2:11 p.m., March 12, 2013--Registration is now open for Earth Perfect? Nature, Utopia and the Garden, a four-day symposium scheduled June 6-9, that combines themed garden tours and exhibitions with lectures and academic papers on the relationship between humanity and the garden.
Based on the book of the same name, the symposium – with sites including at the University of Delaware -- explores the garden as "the result of humanity's attempt to carve out an ideal place in nature, thereby fashioning a 'perfect' earth." 
From graduates, faculty
As it neared time for the processional to open the University of Delaware Commencement ceremonies, graduating students and faculty members shared their feelings about what the event means to them.
Doctoral hooding
It was a day of triumph, cheers and collective relief as more than 160 students from 21 nations participated in the University of Delaware's Doctoral Hooding Convocation held Friday morning on The Green.
The symposium will feature voices and experts from architecture, history, geography, literature, law and other areas, with their shared perspectives illuminating the garden as a site of contestation and a repository for symbolic, spiritual, social, political and ecological meaning. 
The cost of early-bird registration is $250, and there is a reduced rate of $150 for students. (Prices increase by $25 on May 4). 
The price of registration includes transportation between official symposium hotels and symposium venues (the University of Delaware, Longwood Gardens, Chanticleer, Winterthur, Mt. Cuba Center and the Delaware Center for Horticulture), admission to the gardens, and garden tours. 
Registration also includes receptions and lunches, except lunch on June 8 at Winterthur. All official symposium hotels include breakfast in the room rate, and some include mid-week dinners.
More information can be found on the Earth Perfect? symposium website.