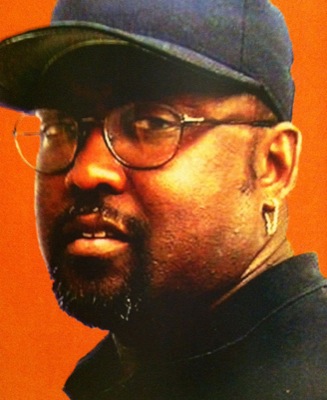 In Memoriam
Michael Cale of UD Mail Service dies
2:06 p.m., March 14, 2013--Michael E. Cale, a long-time member of the Campus Mail staff at the University of Delaware, died March 8 at Christiana Hospital. He was 54.
A celebration of his life will be held at 11 a.m., Saturday, March 16, at Red Lion U.M. Church, 1545 Church Rd., Bear, with a viewing scheduled from 9-11 a.m.
June 6: UDid It! Picnic
All UD faculty and staff members are invited to attend the annual UDid It! employee appreciation picnic, set from 11 a.m.-1:30 p.m., Monday, June 6, on The Green.
2FA protects you
If you are using two-factor authentication (2FA), even if a hacker has your password, your information is probably safe.
"Michael Cale was a member of the University of Delaware community for 36 years, and his work in Campus Mail took him to just about every single department on campus over the years," said Margot Carroll, director of hospitality services. "No matter the weather, Michael always had a smile and kind word to share, and he knew many individuals around the campus by name. On behalf of his many friends at the University, I extend deepest condolences to his family and friends."
Mr. Cale attended Middletown High School.
He is survived by his siblings, William of St. Georges, Del., Robert (Emily) of Durham, N.C., Gwendolyn, Celeste, Patricia, Lucinda, Pamela and Sheryl of Middletown, Del., and Beverly of New Castle, Del., as well as five aunts, Hilda Cale, Barbara Young, Mary Cale, Carrie Cale and Rose Cale; godmother, Florence Henry; six godchildren, Stephanie Yellowdy, Danielle Miller, Olivia, Renee and Jasmine Brokenbrough and Otis Ray III, and many other relatives and friends. 
Memorial contributions may be sent to the American Cancer Society of Delaware. 
To leave online condolences, visit the website of the House of Wright Mortuary and Cremation Services Inc.