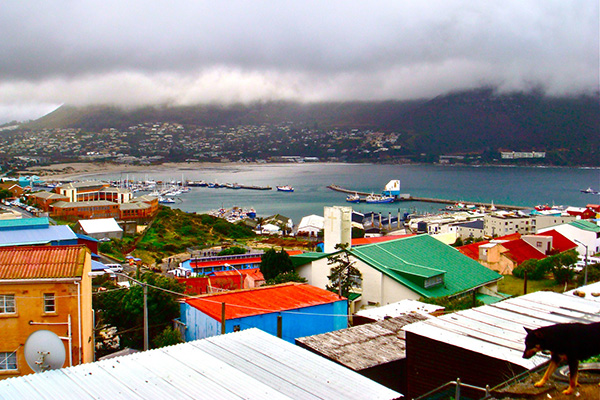 Plastino Scholars on social media
Travel the world with Plastino Scholars this summer through UD social media
1:27 p.m., June 4, 2013--The Plastino Scholars Program, established in 2007 by a generous gift from Dave Plastino, a 1978 graduate of the University of Delaware's College of Arts and Sciences, awards grants to undergraduates for the opportunity to conduct research on a topic of their choosing. 
This summer's Plastino Scholars will be traveling the world, and thanks to a partnership with UD social media, the entire UD community can follow along. 
'Resilience Engineering'
The University of Delaware's Nii Attoh-Okine recently published a new book with Cambridge University Press, "Resilience Engineering: Models and Analysis."
Reviresco June run
UD ROTC cadets will run from New York City to Miami this month to raise awareness about veterans' affairs.
Each Plastino Scholar will keep and update a Tumblr blog. Additionally, their content will be shared regularly through UD's official social media accounts.
Click on a Plastino Scholar's name below to see his or her Tumblr site:
Ian Guthoff, a history and political science double major with a minor in economics from Wappingers Falls, N.Y., will travel across the east coast to six national parks. He will participate in service projects at each park and compose a book of poetry, prose and photography along the way. 
Alexandra Davis, an international relations and public policy double major with a minor in economics from Union, N.J., will be traveling to South Africa. Davis plans to study South Africa's "pop-up shop" movement and hopes to use the knowledge she gains to help developing economies throughout the world. 
Matt Roarty, a political science major with history and philosophy minors from Newark, Del., is a member of the Rubber Chickens improvisational comedy troupe at UD. He will sharpen his skills in long-form improvisation through a course at Chicago's iO Theatre, practicing on one of the most famous stages and learning from some of the most accomplished performers in the world of improv comedy. 
Article by Pat Barton