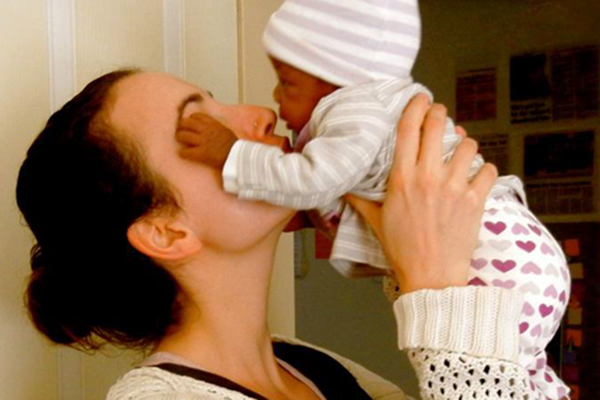 Baby love
Nursing alumna helps mothers and babies in South Africa
11:51 a.m., June 27, 2013--When Bari Melker saw the UDaily story announcing Lisa McBeth's selection as the University of Delaware's first Study Abroad Faculty Director of the Year, she posted it on Facebook with the following comment: "I am honored to call this wonderful woman my mentor and friend. Thank you for letting me on the trip last minute; you truly changed my life."
Although Melker, a 2011 graduate of UD's School of Nursing, signed up for McBeth's Winter Session 2011 South Africa program long after the deadline, the trip had a tremendous impact on her. As a result, she recently spent a year volunteering in South Africa, first at a safe house for abused and abandoned children in Pretoria and then at a small maternity hospital in Cape Town.  
Fulbright awards
Three University of Delaware students and an alumna have received word this spring that they will travel abroad as part of the newest class of Fulbright Student Program award winners.
Peace Corps plans
Two University of Delaware students, John McCarron and Bridgette Spritz, have been selected as Peace Corps volunteers and will serve in Ghana and Rwanda.
By sheer coincidence, her year in South Africa was winding down just as the 2013 study abroad group was visiting Cape Town. At McBeth's request, Melker took the students on a tour of the hospital where she had been working. Although still barely 24 years old herself, Melker easily made the transition from student to teacher.
"I really fell in love with midwifery during the time I spent with the UD students," Melker says. "Seeing them connect to the patients in the same way I did was just an amazing experience for me."
Now back in the U.S. to attend midwifery school, Melker is marking time until she can get on another overseas flight, maybe to South America.
"I just want to travel around the world delivering babies," she says.
Article by Diane Kukich