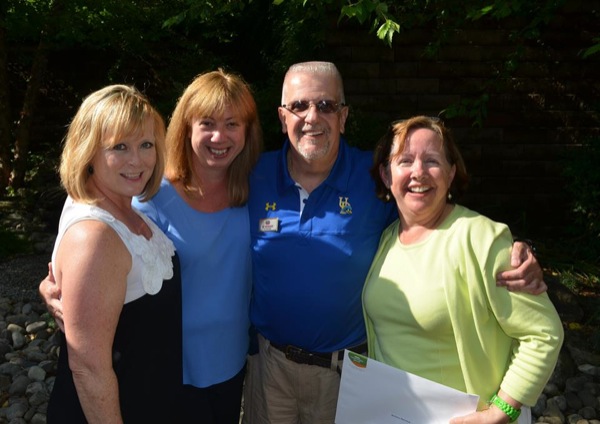 Courtyard heroes
Nurses come to aid of hotel staff member in distress
2:37 p.m., June 18, 2013--Ed Michelson, head bartender at the Courtyard Marriott Newark-University of Delaware, picked a good time to experience a health incident at work — when the hotel was hosting a reception for a group of UD nursing faculty.
Michelson had recently undergone surgery, and a combination of events led him to pass out briefly while serving the guests at the retirement event on May 23. Associate professors Ingrid Pretzer-Aboff and Barbara Harrison and instructor Penny Lewis came to Michelson's assistance while others called for UD's EMT unit.
'Resilience Engineering'
The University of Delaware's Nii Attoh-Okine recently published a new book with Cambridge University Press, "Resilience Engineering: Models and Analysis."
Reviresco June run
UD ROTC cadets will run from New York City to Miami this month to raise awareness about veterans' affairs.
According to Bill Sullivan, managing director of the hotel, Michelson quickly recovered after an evening of rest.  
To the nurses, being first responders was just business as usual, but two weeks later they received an email from Sullivan, inviting them and College of Health Sciences Dean Kathleen Matt back to the hotel so that he could thank them in person and recognize them for their dedication. 
"I still get tears in my eyes when I recall their rapid and professional response to this man in his time of need," Sullivan says. "I am so proud to be part of our University and to be able to recognize leaders such as these ladies. They are role models for our students."
Article by Diane Kukich