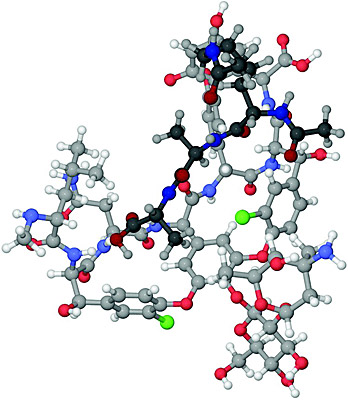 Army-UD research workshop
Aug. 1-3: Army Research Office workshop on physics theory set for UD
3:33 p.m., July 18, 2012--The University of Delaware and the U.S. Army Research Laboratory (ARL) at Aberdeen Proving Ground, Md., will co-host a research workshop focusing on dispersion interactions and density functional theory on Aug. 1–3 at the University's Clayton Hall Conference Center. The event is sponsored by the U.S. Army Research Office (ARO).
Dispersion interactions, which occur when electrons are far apart, play important roles in physics, chemistry, biology and engineering, according to workshop co-organizer Krzysztof Szalewicz, professor of physics and astronomy at UD. 
Chronic wounds
UD's Millicent Sullivan and Kristi Kiick have received a $1.4 million grant from the National Institutes of Health for research that could provide a new approach to the treatment of chronic wounds.
Prof. Heck's legacy
The American Chemical Society is highlighting the legacy of the late Nobel laureate Richard Heck, the Willis F. Harrington Professor Emeritus of Chemistry at the University of Delaware with a digital tribute on its publications website.
Szalewicz notes that research in quantum mechanics has advanced density functional theory (DFT) significantly, yet DFT has not yet been able to recover the dispersion energies of such long-distance interactions between electrons. In the past decade, several methods have been proposed to overcome this failure and will be the focus of the workshop. 
Leading speakers from around the world will present at the workshop, including from ARO, ARL, Argonne National Laboratory, Dalhousie University in Canada, Duke University, Rice University, RIKEN Institute in Japan, University of Minnesota, University Pierre et Marie Curie in France, University of Silesia in Poland and the Autonomous University of Madrid, Spain. For a detailed list of speakers and topics, visit the workshop website. 
To register for the workshop, please email Szalewicz at this address.