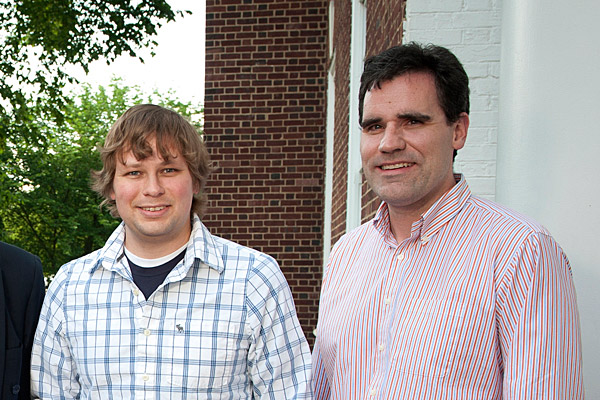 Innovation award
Doctoral student earns national recognition in organic chemistry
8:50 a.m., July 10, 2012--Michael Taylor, a doctoral student in the Department of Chemistry and Biochemistry at the University of Delaware, has been selected as a 2012 Sigma-Aldrich Graduate Student Innovation Award (GSIA) recipient.
Sigma-Aldrich, a life-sciences company that manufactures products for scientific research, presents 10 of the awards nationally each year. It consists of a monetary award to support the student's research efforts and a travel allowance to attend the company's GSIA Symposium in August, at which the recipients give presentations.
National Medal of Science
President Barack Obama recently presented the National Medal of Science to University of Delaware alumnus Rakesh Jain.
Warren Award
Rosalind Johnson, assistant dean for student success in the NUCLEUS Program in UD's College of Arts and Sciences, was presented the John Warren Excellence in Leadership and Service Award during a May 26 ceremony.
Taylor, who works in the research group of Joseph M. Fox, professor of organic chemistry, is the co-author of five refereed research publications. In May, he received the University's annual Brennie E. Hackley, Jr., Award for Excellence in Research.
Fox's research group focuses on the development of new types of chemical reactions. Applications include natural products synthesis and pharmaceutical research.
Photo by Kathy F. Atkinson