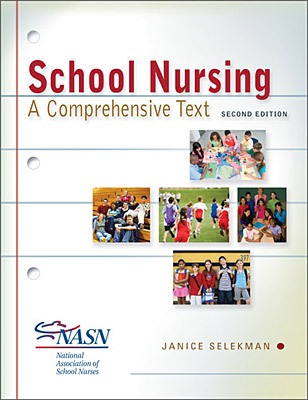 Keeping kids healthy
Prof's textbook endorsed by National Association of School Nurses
9:22 a.m., July 10, 2012--The second edition of a textbook by University of Delaware nursing professor Janice Selekman was recently published by F. A. Davis.  School Nursing: A Comprehensive Text is the only text endorsed by the National Association of School Nurses (NASN).
In addition's to Selekman's authorship of 15 chapters, two other UD School of Nursing faculty, Kathy Riley-Lawless and Cynthia Diefenbeck, and three alumni — Elizabeth Mattey, Linda Wolfe, and Joan Blair — wrote chapters.
'Resilience Engineering'
The University of Delaware's Nii Attoh-Okine recently published a new book with Cambridge University Press, "Resilience Engineering: Models and Analysis."
Reviresco June run
UD ROTC cadets will run from New York City to Miami this month to raise awareness about veterans' affairs.
The publisher's website credits the book with featuring "real-world-tested, best practices based on evidence and experience," as well as content not found in other books, such as health screenings, individualized health plan development, mental health conditions including adolescent depression, contemporary legal issues, and current policy statements essential to school nursing. 
The new edition provides the state of the science in school health issues and offers an increased focus on children with chronic conditions in the schools.
The book is organized into seven main topics:
The profession of school nursing;
The legal foundations for school nursing;
Understanding children and families;
Health promotion/disease prevention/acute care;
Children with chronic conditions;
The behavior of children and adolescents; and
School health management.
The first edition of Selekman's book earned the American Journal of Nursing 2006 Book of the Year Award in three categories — Advanced Practice Nursing, Maternal-child Nursing, and Childbirth and Continuing Education. 
In 2010, Selekman was named the School Nurse Educator of the Year by NASN, and she was recently inducted as a fellow into the National Academy of School Nursing.  
About the authors
Janice Selekman is a professor and Kathy Riley-Lawless and Cynthia Diefenbeck are assistant professors, all in the UD School of Nursing. Elizabeth Mattey (Elizabeth A. Anthony) received her bachelor of science degree in nursing at UD in 1977 and her master's in 1994. Linda Wolfe received her bachelor of science degree in nursing at UD in 1979. Joan Blair earned a master's in nursing in 1989.
Article by Diane Kukich