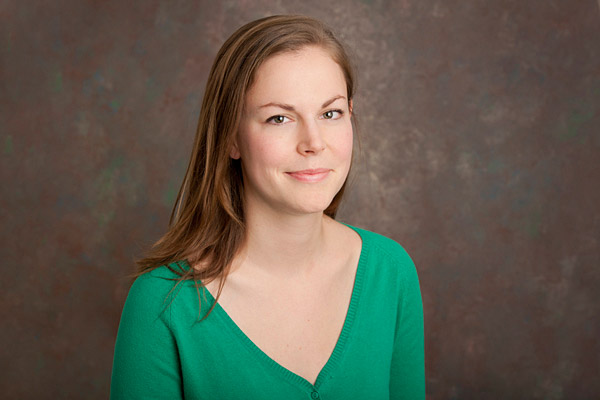 For the Record, July 27, 2012
Faculty and staff announce recent presentations, publications
11:12 a.m., July 27, 2012--For the Record provides information about recent professional activities of University of Delaware faculty, staff, students and alumni.
Recent announcements, awards and publications include the following:
From graduates, faculty
As it neared time for the processional to open the University of Delaware Commencement ceremonies, graduating students and faculty members shared their feelings about what the event means to them.
Doctoral hooding
It was a day of triumph, cheers and collective relief as more than 160 students from 21 nations participated in the University of Delaware's Doctoral Hooding Convocation held Friday morning on The Green.
Announcements
Esme Allen-Creighton, instructor of viola in the Department of Music, has been named the new permanent violist for the Serafin String Quartet, UD's quartet in residence.
UDress magazine, a student-run fashion magazine at UD, has announced editors and officers for the 2012-13 academic year. Teagan Thomas will serve as editor-in-chief and Samantha Tocker will serve as executive editor. Other editors are: Cheryl Keen, Whatdelawears editor; Alex Leshner, Fashion Fresh editor; Liz Penczak, Lowdown on Your Upkeep editor; and Julie Cohen, online editor. Karen Piro will serve as art director, Kim Traub as Beauty Team coordinator and Sarah O'Brien as web designer. On the publishing side, Kara Fobian will serve as publisher and president. Also, Sally Seuffert will be advertising director; Marissa Cortese, public relations director; Sonny Rothstadt and Bria Schirripa, fashion event co-directors; Kate Flewelling, treasurer; Laura Massey, philanthropy director; Henley Cook, director of social media; Martha Adjei and Melanie Clearly, social co-chairs; Ali Kolakowski, model coordinator, and Erica Firestone, assistant model coordinator.
Awards
Michael J. Axe, M.D., of First State Orthopaedics received the 2012 Robert E. Leach "Mr. Sports Medicine Award" on July 14 at the American Orthopaedic Society for Sports Medicine's annual meeting in Baltimore. Axe is a clinical professor in UD's Department of Physical Therapy. The award is presented annually to those who have made significant contributions to the world of sports medicine. The honor also includes a $5,000 donation to a charity of Axe's choice.
Presentations
UD staff members and students presented papers and a poster at the third annual Colonial Academic Alliance (CAA) Global Education Conference, hosted by Towson University on June 28-29. Three of the presentations were about work in India. A paper by students Brian Davis and Kaelin Falandays titled "Developing International Projects through Study Abroad" explained how a successful study abroad service project can be developed into a long-term venture. The study included writing grants and raising money to develop a student-led service program based upon a study abroad experience in India. A poster presentation by students James Benjamin Falandays, Kathleen Cummiskey, Kisha Oister, Christopher Gray and Ravi Barua, "Making Connections: Using Study Abroad for Community Outreach," also focused on a project in India. Tanya Kang, a recent master's graduate working as a part-time study abroad support specialist at the Institute for Global Studies (IGS), said the poster presentation "showcased projects developed to aid a tribal school in Assam, India, by connecting it with an elementary and high school in Newark, Del. These projects will put the high school and elementary school students in direct contact with students at Parijat Academy in Assam through pen-pal programs, and through drives to gather supplies for the school. The schoolchildren in the U.S. can design or choose their own projects based on the needs of Parijat Academy. The primary goal is to develop real and sustainable connections that go beyond fund-raising for anonymous organizations." Mahasveta Barua, assistant professor of English, presented on "Using Study Abroad for Community Outreach at Home and Abroad," also on connections between students in India and Delaware. Kang and Laura Devenney, IGS study abroad coordinator, jointly presented a paper titled "Findings and Effects of Alcohol Consumption Abroad." IGS has conducted a survey measuring levels of alcohol consumption among participants of short-term study abroad programs. Kang and Devenney said the aim of the presentation was "to share preliminary findings of the behaviors and perceptions of alcohol consumption of students while studying abroad. The implications of how their behavior (whether positive or negative) impacts the effectiveness of international education programs as well as how the behaviors may impact risk factors associated with international travel." Also at the conference, Scott Stevens, director of the English Language Institute at UD, presented "An Overview of a Model for Integrating Conditionally Admitted Students into Campus Life." A list of presentations is available in PDF format.
Publications
Margaret D. Stetz, Mae and Robert Carter Professor of Women's Studies and professor of humanities, has an essay on "J. M. Barrie and Crichton's Three Islands" in UPSTAGE: A Journal of Turn-of-the-Century Theatre, 4 (Summer 2012), a peer-reviewed electronic journal published by Rivendale Press, United Kingdom. In this essay, Stetz explores the reasons behind continuing popular interest in The Admirable Crichton, a 1902 play by the author of Peter Pan.
Rudi Matthee, Munroe Chair in History, wrote the introduction to a new edition of the two-volume A Chronicle of the Carmelites in Persia: The Safavids and the Papal Mission of the 17th and 18th Centuries, edited and translated by Herbert Chick. Published in 1939 under anonymous editorship, the original edition is now rare. Matthee's introduction to the new edition, published by I.B. Tauris, sheds light on the editor's life and achievements.
Colonial Academic Alliance information was provided by Fariba Amini
To submit information to be included in For the Record, write to ud-ocm@udel.edu.