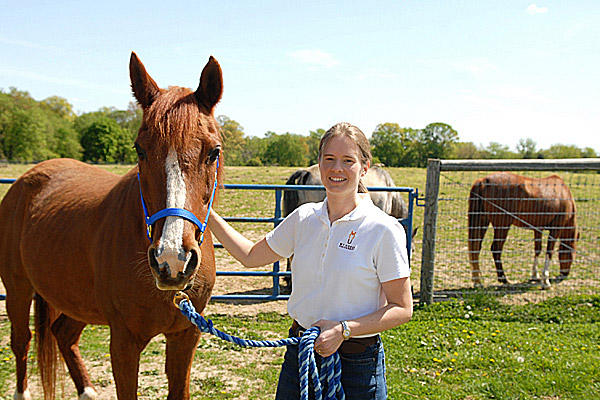 Equine blog survey
UD Cooperative Extension seek equine blog survey participants
1:49 p.m., July 31, 2012--University of Delaware Cooperative Extension is evaluating use of its equine blog site within the Delaware equine community and the surrounding areas, and is inviting participation in an online survey.
Understanding which features are most helpful to site visitors will facilitate the further development of this online resource.
From graduates, faculty
As it neared time for the processional to open the University of Delaware Commencement ceremonies, graduating students and faculty members shared their feelings about what the event means to them.
Doctoral hooding
It was a day of triumph, cheers and collective relief as more than 160 students from 21 nations participated in the University of Delaware's Doctoral Hooding Convocation held Friday morning on The Green.
Participation in the survey is completely voluntary and anonymous, and the survey will be available through Aug. 8.
To complete the survey online, visit the UD Cooperative Extension equine blog site.
Those who would like to receive a paper copy of the survey can contact Carissa Wickens, assistant professor of animal and food sciences, at 302-831-1340.