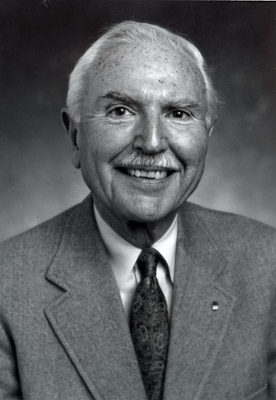 Celebration of life
Celebration of President Emeritus Trabant's life set Aug. 12
1:45 p.m., July 25, 2012--A celebration of the life of University of Delaware President Emeritus E. Arthur Trabant will be held at 3 p.m., Sunday, Aug. 12, in Clayton Hall on the University's Laird Campus.
Dr. Trabant, who died July 20, served as president of the University from 1968-87 and from 1988-90. He led the University through a period of tremendous growth in the student body and the physical plant.
From graduates, faculty
As it neared time for the processional to open the University of Delaware Commencement ceremonies, graduating students and faculty members shared their feelings about what the event means to them.
Doctoral hooding
It was a day of triumph, cheers and collective relief as more than 160 students from 21 nations participated in the University of Delaware's Doctoral Hooding Convocation held Friday morning on The Green.
The celebration is open to the public.