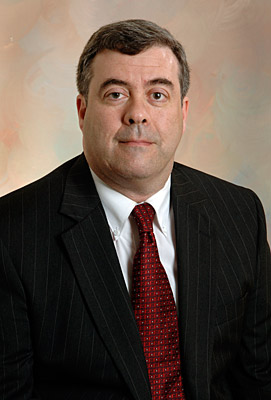 Answering Big Questions
UD's Barr leads online discussion about quantum physics, belief in God
12:26 p.m., July 10, 2012--A University of Delaware professor is featured on the John Templeton Foundation's Big Questions Online website, leading a weeklong discussion about a very big question -- "Does quantum physics make it easier to believe in God?"
Stephen M. Barr, professor of physics and astronomy, has written an essay on the topic and is answering questions from readers for the next seven days.
'Resilience Engineering'
The University of Delaware's Nii Attoh-Okine recently published a new book with Cambridge University Press, "Resilience Engineering: Models and Analysis."
Reviresco June run
UD ROTC cadets will run from New York City to Miami this month to raise awareness about veterans' affairs.
Barr conducts research in theoretical particle physics, with emphasis primarily on "grand unified theories" and the cosmology of the early universe. He also writes and lectures extensively on the relation of science and religion. 
The new Big Questions Online aims to explore big questions of human purpose and ultimate reality and to foster thoughtful discussion of those topics. It features essays by leading thinkers and writers and invites readers to join in an author-led discussion.
After the discussion closes, authors will post follow-up remarks to address insights or new questions raised by the conversation.