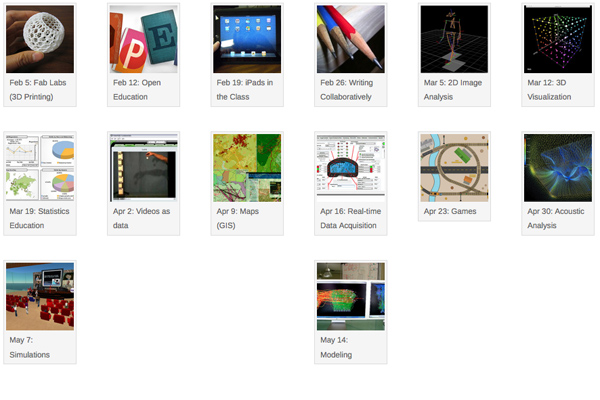 Tuesday Tech Talks
University announces series of Tuesday Tech Talks for faculty
8:51 a.m., Jan. 31, 2013--A new spring series — Tuesday Tech Talks — will bring University of Delaware faculty together for 14 short presentations and discussions to introduce emerging technologies and examine their implications for education and society.
Visiting speakers will join UD faculty members to lead the discussions. The series is coordinated by John Jungck, director of Interdisciplinary Science Learning Laboratories.
June 6: UDid It! Picnic
All UD faculty and staff members are invited to attend the annual UDid It! employee appreciation picnic, set from 11 a.m.-1:30 p.m., Monday, June 6, on The Green.
2FA protects you
If you are using two-factor authentication (2FA), even if a hacker has your password, your information is probably safe.
Faculty members are encouraged to use the registration form to indicate their interest in presenting and leading a discussion that is currently on the list or to suggest a topic not listed.
The talks will be held Tuesdays, from 12:30–2 p.m., 304 Pearson Hall, Studio C. Registration is required and will be limited to 24.Lunch will be served
The tentative schedule of topics and presenters appears below and is subject to change. Those who plan to attend are encouraged to check the website for the most current program information.
Feb. 5: Fab labs (3D Printing) — Jenni Buckley, assistant professor of mechanical engineering; Roger Wagner, Professor Emeritus of Biological Sciences; John Pelesko, professor and interim chair of the Department of Mathematical Sciences; Robert Straight, professor of art; Bob Ketcham, laboratory coordinator, Department of Biological Sciences; and Pat McMahon, manager, computing operations, Department of Chemistry and Biochemistry.
Feb. 12: Open education (open science notebooks) — Jean Claude Bradley, professor, Department of Chemistry, Drexel University.
Feb. 19: iPads in the classroom — Fred Hofstetter, professor, School of Education; Ralph Begleiter, Edward and Elizabeth Goodman Rosenberg Professor and director of the Center for Political Communication, and Paul Brewer, professor of communication; Meredith Wesolowski, assistant professor of chemistry and biochemistry; Jen Nauen, assistant professor of biological sciences; and Lou Rossi, professor of mathematical sciences.
Feb. 26: Writing collaboratively — Lydia Timmins, assistant professor of communication, and Alenka Hlousek-Radojcic, associate professor of biological sciences.
March 5: 2D Image analysis — Janet Hethorn, professor and chair of the Department of Art, and Seung Hong, laboratory coordinator in the Department of Biological Sciences, and Roger Wagner, Professor Emeritus of Biological Sciences.
March 12: 3D Visualization
March 19: Statistics education
April 2: Videos as data
April 9: Maps (GIS)
April 16: Real-time data acquisition
April 23: Games
April 30: Acoustic analysis
May 7: Simulations
May 14: Modeling
The Tuesday Tech Talk series is co-sponsored by the Interdisciplinary Science and Engineering Laboratory, the Howard Hughes Medical Institute project, IT Academic Technology Services, the Center for Teaching and Assessment of Learning and the Institute for Transforming Undergraduate Education.