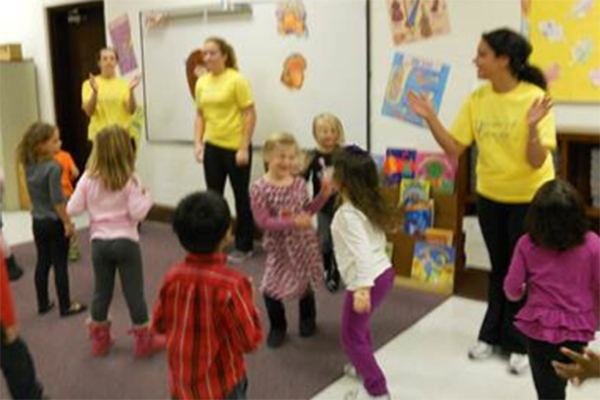 'Rescue Recess'
UD education students advocate recess in schools through project
1:30 p.m., Jan. 2, 2013--Students in the fall course HDFS 355 Professional Issues in Early Childhood Education taught by Myae Han, associate professor of human development and family studies at the University of Delaware, didn't just read articles and turn in research papers but took on the role of advocates and completed small group projects in which they selected issues and completed comprehensive plans advocating for change.
One of the groups decided to advocate for change in early childhood classroom recess procedures through their project titled "Rescue Recess." 
From graduates, faculty
As it neared time for the processional to open the University of Delaware Commencement ceremonies, graduating students and faculty members shared their feelings about what the event means to them.
Doctoral hooding
It was a day of triumph, cheers and collective relief as more than 160 students from 21 nations participated in the University of Delaware's Doctoral Hooding Convocation held Friday morning on The Green.
Although their coursework emphasized the importance of learning through play, the group's examination of local practices found that there are no statewide regulations or standards on how recess is conducted. Some recess periods are just a few minutes long, while others are missed entirely due to weather conditions.
Because of the demands of increasing test scores and instructional times, recess is often viewed as something to be shortened or eliminated. 
"We all know young children need to be active, not only for their physical health but also for their learning," said group member Marissa Ranauto, a senior early childhood education major in the College of Education and Human Development. "We found that recess and free play is associated with keeping young children on task when they are back in the classroom and increasing imagination and creativity. When children have free play they also increase their oral skills and vocabulary."
"There is also a link to childhood obesity," explained Ranauto. "The Center for Disease Control recommends that children accumulate 60 minutes of activity each day and typically students have physical education classes once each week. It's disturbing that, according to the National Association for the Education of Young Children, on any given day 21 percent of children do not have access to recess.
"There are a lot of things that can be done to incorporate movement into the curriculum even when children have to stay inside because of the weather, and that parents can do at home to encourage movement and free play."
As part of their advocacy plan, Ranauto and group members Kelsey Mooney, Callye Phillips and Rebecca Vitelli, developed a brochure to inform parents and other teachers of things they can do to change practices and provide resources.
They also wrote letters to the governor of Delaware and the state Department of Education to encourage them to consider enacting a statewide policy. And the project team developed an opinion piece that was published in The Review to inform the public about the issue.
"Since children are too young to protect themselves, early childhood educators have an ethical responsibility to advocate and protect them from harm that might adversely affect healthy development," said Han. "This particular project, 'Rescue Recess,' is an excellent example of how emerging educators can address the lack of recess nationwide.
"Regardless of whether their actions can change state policy now, I applaud the students' effort and courage to change what they think is problematic in education today. To me, it was like seeing them coming out of a chrysalis to become a butterfly."
Students will be able to use knowledge gained in the class in their own practice. "Because of this course, when I have my own classroom I will make sure children have an opportunity for physical activity and free time each day," said Ranauto.  "I'll be able to offer much more than curriculum to children. I'll be able to advocate for their needs and serve as their voice."
Article by Christina Mason Johnston
Photo courtesy of Rebecca Vitelli