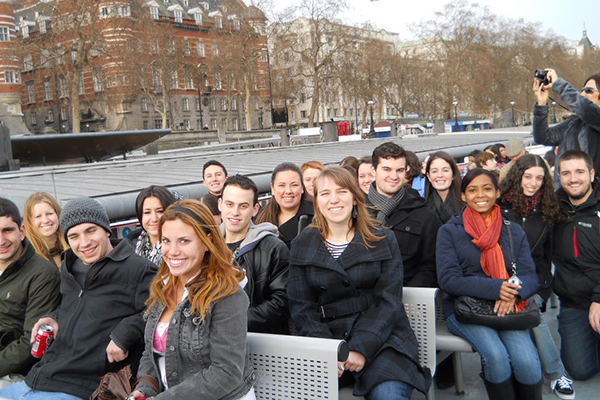 Dare to Explore
Social media updates from students across globe to be featured this Winter Session
10 a.m., Jan. 2, 2013--The University of Delaware community is invited to join the adventures of Blue Hens abroad this winter with "Dare to Explore," a social media campaign that features pictures and updates from students spending Winter Session around the world.
From the beaches of Costa Rica to the best theatre in London, the range of updates to be featured on UD's Facebook and Twitter accounts will represent the diverse and exciting opportunities UD's study abroad program has to offer.
Fulbright awards
Three University of Delaware students and an alumna have received word this spring that they will travel abroad as part of the newest class of Fulbright Student Program award winners.
Peace Corps plans
Two University of Delaware students, John McCarron and Bridgette Spritz, have been selected as Peace Corps volunteers and will serve in Ghana and Rwanda.
UD Global Study Ambassadors
Picked by social media representatives in the Office of Communications and Marketing, Global Study Ambassadors are the students who provide content for Dare to Explore.
Now in its third year, Dare to Explore saw a record number of Global Study Ambassador applications.
Some Global Study Ambassadors are working together with fellow students in their programs to create blogs that will provide much of the Facebook content for Dare to Explore, and others are tweeting about their adventures using the hashtag #udabroad. 
For those who have questions about Dare to Explore or UD Social Media, email socialmedia@udel.edu.