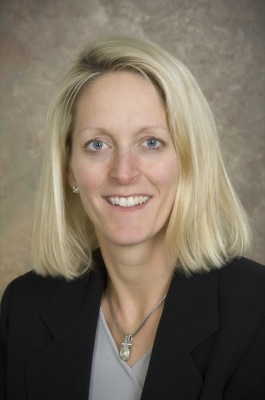 New post
J.J. Davis named senior vice president at George Mason University
1 p.m., Jan. 4, 2013--Jennifer (J.J.) Wagner Davis, vice president for finance and administration at the University of Delaware since 2008, has been named senior vice president for finance and administration at George Mason University. 
Davis, who begins her new post March 4, said, "I am honored and thrilled to take this senior vice president position, working with Dr. Cabrera and the people of George Mason University. It has been a privilege to serve at UD. The Vice President for Finance and Administration team is an amazing group of dedicated, hardworking and talented people.  As a team we accomplished great things and I look forward to seeing them continue the tradition of excellence on behalf of faculty, staff and the larger UD community."
'Resilience Engineering'
The University of Delaware's Nii Attoh-Okine recently published a new book with Cambridge University Press, "Resilience Engineering: Models and Analysis."
Reviresco June run
UD ROTC cadets will run from New York City to Miami this month to raise awareness about veterans' affairs.
UD President Patrick Harker said, "During her tenure at UD, J.J. Davis and her colleagues have accomplished a great many things, touching on virtually every aspect of the campus, from the redesign of the HR, Finance and Payroll systems to revamping the compensation system to the demolition of the Chrysler facility and establishment of the UDid It Picnic. All these efforts have been marked by J.J.'s enthusiasm, drive and perseverance. She has been a valuable member of our leadership team and will be missed. I wish her nothing but the best as she embarks on this next step in her career."
UD will conduct a national search to find Davis' successor, and an interim replacement will be announced soon. 
In announcing her appointment, George Mason University President Angel Cabrera said, "J.J. brings to George Mason a wealth of experience in budget planning, development and management. Her skills and experiences are vital to the growth and prosperity of the university as we confront and explore a new financial model."
At George Mason, Davis will be responsible for providing direction, oversight, and financial and operation management, including fiscal services; purchasing and accounts payable; budget and planning; campus police; auxiliary enterprises; transportation and parking services; human resources and payroll; facilities management; planning, financing and construction; and space management.
Before coming to UD, Davis directed the Office of Management and Budget (OMB) for the state of Delaware since 2002. Previously, she worked as the deputy secretary for public education for the state of Delaware.
Davis, 42, a native of Fairfax County, Va., earned a joint undergraduate and master's degree from Penn State University Honors  program.
About George Mason University
George Mason University is an innovative, entrepreneurial institution with global distinction in a range of academic fields. Located in northern Virginia near Washington, D.C., Mason provides students access to diverse cultural experiences and the most sought-after internships and employers in the country. Mason offers strong undergraduate and graduate degree programs in engineering and information technology, organizational psychology, health care and visual and performing arts. With Mason professors conducting groundbreaking research in areas such as climate change, public policy and the biosciences, George Mason University is a leading example of the modern, public university.