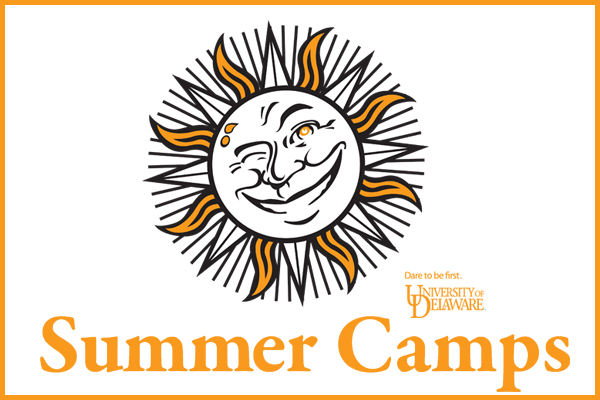 Summer fun
New 2013 guide, website list summer camp opportunities for young people
11:31 a.m., Feb. 15, 2013--Young people in the community can enrich their summers through a wide variety of experiences at camps scheduled this year at the University of Delaware.
The camps, featured in a special 32-page 2013 UD summer camp guide, cover a wide variety of topics, from science and the environment to improving sports skills to mastering a musical instrument. 
From graduates, faculty
As it neared time for the processional to open the University of Delaware Commencement ceremonies, graduating students and faculty members shared their feelings about what the event means to them.
Doctoral hooding
It was a day of triumph, cheers and collective relief as more than 160 students from 21 nations participated in the University of Delaware's Doctoral Hooding Convocation held Friday morning on The Green.
The guide is being delivered to offices on campus, and additional copies are available for pickup from the Office of Communications and Marketing in the Academy Building, Main and Academy streets.
Information in the print guide is available online at a special Summer Camps website, which is searchable by type, age-level and date.
Included in the guide are: 
4-H camps, offering overnight and day camps throughout the state;
Academic camps, which cover a range of topics from robotics to art, from cooking to coastal regions, and from engineering to 21st century multimedia;
Music camps, with opportunities for everyone from toddlers to high school students; and
Sports camps, covering a variety of sports, including basketball, baseball, field hockey, football, lacrosse, soccer and volleyball.
The print guide and the website include camps sponsored by University units and others held on the University's grounds by independent operators. Camps that are not sponsored by UD are noted in the individual listings, and the University is not responsible for their operation.