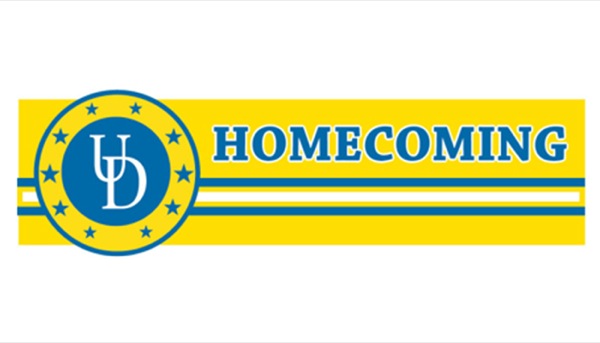 Homecoming 2013
Students selected for Homecoming 2013 planning committee
1:33 p.m., Feb. 22, 2013--Eighteen new University of Delaware students have been chosen to help plan Homecoming 2013 and serve as members of the Student Homecoming Committee (SHC).
The group, selected from among more than 28 applicants by the UD Office of Alumni Relations and the current chairs of SHC, includes 10 freshmen, seven sophomores and the first graduate student representative. The entire committee is composed of 36 students representing five of the seven colleges.
'Resilience Engineering'
The University of Delaware's Nii Attoh-Okine recently published a new book with Cambridge University Press, "Resilience Engineering: Models and Analysis."
Reviresco June run
UD ROTC cadets will run from New York City to Miami this month to raise awareness about veterans' affairs.
Students will help plan, market and manage Homecoming events as well as coordinate community and student group outreach. In addition, all committee members will promote spirit and fun throughout the week of activities.
Christine Scheirer, Student Homecoming Committee adviser, said she is excited to begin planning Homecoming 2013.
"This new group of students accompanied with the current members will expand on the existing programs that are offered throughout Homecoming week and maybe even start new traditions," she said. "I truly believe this committee will make a large impact and make Homecoming 2013 a memorable week."
The committee members and their class years are as follows:
Elaine Bennett '15 
Keri Betters '15 – new member
Victoria Burton '15 
Daniel Carr '15 – new member
Eliza Carroll '16 – new member
Jennifer Curatolo '15 
Stephanie D'Angelo '16 – new member
Darrell Engle '15 – new member
Karina Faust '15 
Will Fitzhugh '14 
Charlene Garcia '14 - Chair
Erika George '15 
Jessi Gerowitz '16 – new member
Proggya Gupta '16 – new member
Melissa Hatton '15 – new member and graduate student
Christy Hernandez '15 
Meghan Kaiser '14 
Marlena Kandell '15 – new member
Elena Kochnowicz '16 – new member
Eric Komar '15 – new member
Kelsey Kosinski '16 
Allison Langh '15 – new member
Hannah Lapp '16 – new member
Molly Li '14 
Casey McCarthy '15 
Alex Mlkvy '16 – new member
Nikita Mutter '15 – Vice Chair
Carly Pennacchia '14 
Zach Pinkowski '15 
Nicole Price '16 – new member
Drew Rutledge '15 – new member
Colleen Soliman '15  
Rachel Strauss '16 – new member
Kristina Sullivan '15 
Shannon Vercammen '16 – new member
Debra Wassmer '15 
The current committee also comprises six students from the class of 2013: Jackie Barlow, Chelsea Craig, Chris Faulls, Anna Montain, Rachel Taylor and Jackie Weisberg.
Anna Montain said she joined the committee last year because she wanted to feel more connected to the University. 
"My role as marketing chair was exciting and it opened my eyes to the world of event marketing," she said. "I will miss the excitement of Homecoming and most of all I am going to miss my friends and all of the wonderful people I have met over the years, especially the Homecoming committee members!"
Those who have ideas or suggestions for the Homecoming committee can email Charlene Garcia at Charlene@udel.edu or visit the Homecoming website.
Office of Alumni Relations
The Office of Alumni Relations is the chief liaison between the University and the worldwide alumni body of more than 160,000 living alumni represented by the UD Alumni Association. Alumni Relations coordinates major events such as Alumni Weekend, Homecoming and prestigious awards. The office also manages all volunteers and events for the regional alumni clubs across the country and is charged with creating new and exciting programs for alumni and students while maintaining current traditions. For more information, visit the website.