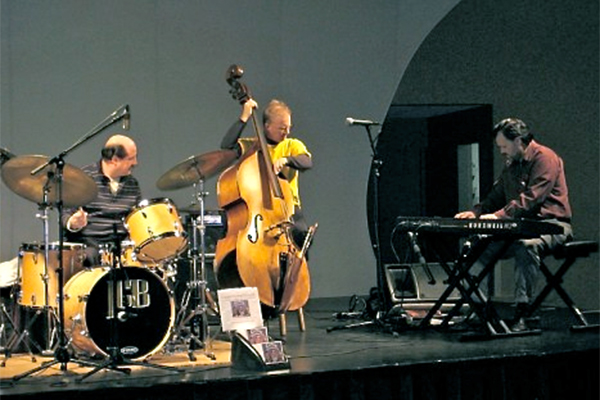 WVUD special presentation
Cartoon Christmas Trio to ring in the holidays on WVUD 91.3FM
9:27 a.m., Dec. 10, 2012--The University of Delaware campus community can tune in to WVUD 91.3FM to hear a one-hour special from a legendary local group, the Cartoon Christmas Trio, at 6 p.m., Monday, Dec. 10.
The special will air four times this season: at 6 p.m., Monday, Dec. 10; at 11 p.m., Tuesday, Dec. 11; at 6 p.m., Monday, Dec. 24; and at 9 a.m., Tuesday, Dec. 25.
From graduates, faculty
As it neared time for the processional to open the University of Delaware Commencement ceremonies, graduating students and faculty members shared their feelings about what the event means to them.
Doctoral hooding
It was a day of triumph, cheers and collective relief as more than 160 students from 21 nations participated in the University of Delaware's Doctoral Hooding Convocation held Friday morning on The Green.
Cartoon Christmas Trio is celebrating its 15th year in the Delaware music scene. The trio includes Jeff Knoettner on piano, Jackie Browne on drums and Rob Swanson on double bass violin. All members are professional full-time musicians and educators in the greater Philadelphia region.
The trio performed consistently sold-out shows at Bourbon Street Café from 1995-99, and has since performed at the Kimmel Center for the Performing Arts, NBC's The 10! Show, NPR, the Brandywine River Museum, First and Central Presbyterian Church, Iron Hill Breweries, and various other venues.
WVUD 91.3FM produces several holiday specials every year. For a full schedule of this year's festivities, check out the station website at wvud.org.
Article by Casey Impagliazzo