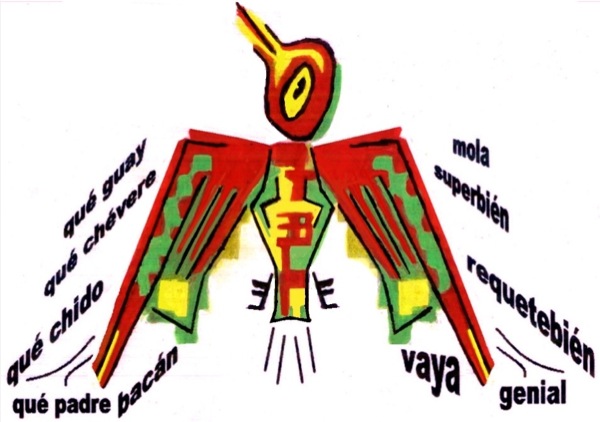 Native Spanish course
New Spanish course is offered for heritage and native speakers
9:34 a.m., Dec. 4, 2012--The University of Delaware Department of Foreign Languages and Literatures is now offering SPAN203, "Spanish for Heritage Speakers," which is designed for native Spanish speakers who lack formal training in reading and writing Spanish. 
"The University has many students who are native Spanish speakers, but are only able to take SPAN200 and SPAN300, which are meant for non-Spanish speakers," Asima Saad Maura, assistant professor in the department, said.
From graduates, faculty
As it neared time for the processional to open the University of Delaware Commencement ceremonies, graduating students and faculty members shared their feelings about what the event means to them.
Doctoral hooding
It was a day of triumph, cheers and collective relief as more than 160 students from 21 nations participated in the University of Delaware's Doctoral Hooding Convocation held Friday morning on The Green.
Just as native English speakers take English classes throughout their life, continually refining their grammar, spelling and structure, many Spanish speakers only have the option of taking courses geared to Spanish as a secondary language.
Saad Marua emphasized, "Speaking is different from writing," in that many who can speak a language fluently tend to write phonetically. "In Spanish, this is a problem for accented letters, as well as letters C, S and Z."
"Take the word cielo -- many students will write it as sielo, and some will even confuse it with suelo. The first means sky and suelo means soil," she explained.
Students' cultural roots will be a major focus of SPAN203. Saad Maura plans on promoting what she calls "un idioma, muchas variants," or "one language, many variants," where the course will look at literature from different countries.
The students will have the opportunity to share their heritage with their classmates through oral and written presentations as well.
The new course exempts native speakers from SPAN200, 205, 300 and 305, as students will be refining their fluent knowledge of the language.
Majors who take it will substitute SPAN300 and SPAN205 or 305 with two other courses at the 300 or 400 level.
The class will meet in spring 2013 every Monday, Wednesday and Friday from 2:30-3:20 p.m. For more information, students should contact their adviser or Asima Saad Maura.
Article by Sarah E. Meadows
Illustration by Elena Baca