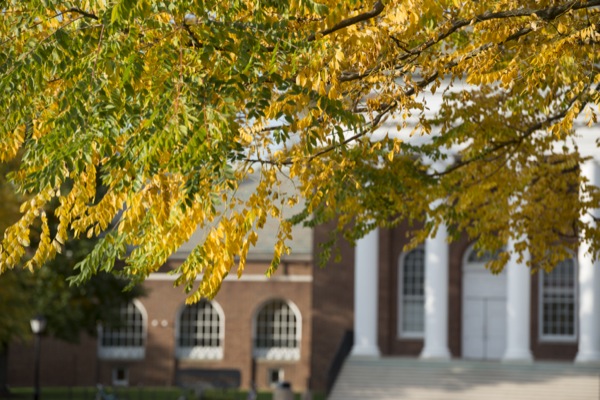 Donor report now online
Annual 'President's Report on Philanthropy' released this week
4:13 p.m., Dec. 4, 2012--The University of Delaware invites the public to view the 2012 President's Report on Philanthropy, available online now.
The report is UD's annual honor roll of supporters and includes all donors to the University in Fiscal Year 2012 (July 1, 2011-June 30, 2012).
From graduates, faculty
As it neared time for the processional to open the University of Delaware Commencement ceremonies, graduating students and faculty members shared their feelings about what the event means to them.
Doctoral hooding
It was a day of triumph, cheers and collective relief as more than 160 students from 21 nations participated in the University of Delaware's Doctoral Hooding Convocation held Friday morning on The Green.
"It is an honor each year to recognize the individuals, families, corporations and foundations whose generous support enables the continued success of our students, the rising prominence of the University and the growth of our campus community," said UD President Patrick T. Harker. "Because of our donors, we're able to achieve our strategic goals and fulfill our academic, research and service missions. The President's Report on Philanthropy is our way of thanking each of these friends -- literally -- by name."
Production of the 2012 report is a joint collaboration between the Office of Development and Alumni Relations and the Office of Communications and Marketing. Users of the online report can search for donors by name, by affiliation to the University or by giving society membership. UD has respectfully honored all donor requests for anonymity.
To ensure your inclusion in the next year's President's Report on Philanthropy, please use the Make a Gift button on the current report's website to make your annual contribution today.
Individuals with questions regarding the President's Report on Philanthropy should contact the Office of Donor Relations and Special Events at donor-relations@udel.edu or 302-831-3268.