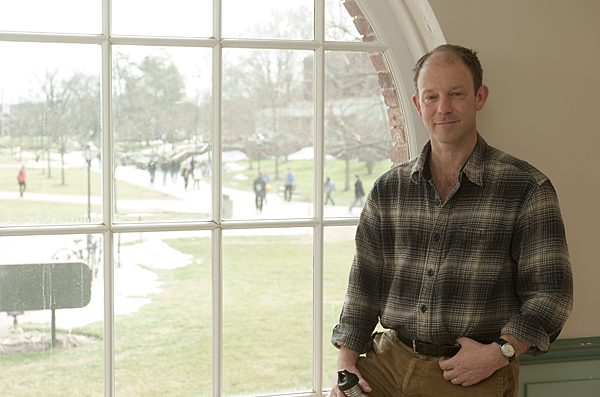 Dec. 7: 'Staying Healthy in Toxic World'
Green Liaisons Program's final fall presentation features Jenkins
1:22 p.m., Dec. 4, 2012--The University of Delaware Green Liaisons Program will host its final fall semester lunch presentation from 1:15-2:15 p.m., Friday, Dec. 7, in 206 Trabant University Center.
The lunch will feature guest speaker and UD faculty member McKay Jenkins, Cornelius A. Tilghman Sr. Professor of English, who will discuss his book, What's Gotten into Us: Staying Healthy in a Toxic World.
June 6: UDid It! Picnic
All UD faculty and staff members are invited to attend the annual UDid It! employee appreciation picnic, set from 11 a.m.-1:30 p.m., Monday, June 6, on The Green.
2FA protects you
If you are using two-factor authentication (2FA), even if a hacker has your password, your information is probably safe.
The book looks at the ways that everyday things may be making people sick and shows how they can protect themselves by making wiser, healthier choices.
It examines the way products are made and regulated, the way synthetic chemicals enter bodies and the latest research about what this chemical "body burden" may be doing to people's health. It looks at shopping habits, drinking water and lawn care, and ponders the ways advertising and marketing have blinded people to problems.
All Green Liaisons are encouraged to attend the presentation, which is also open to the general public. Drinks and light refreshments will be available.
For more information on the Green Liaisons, visit the program's website or contact Danielle Triose at dtroise@udel.edu.
Photo by Kathy F. Atkinson