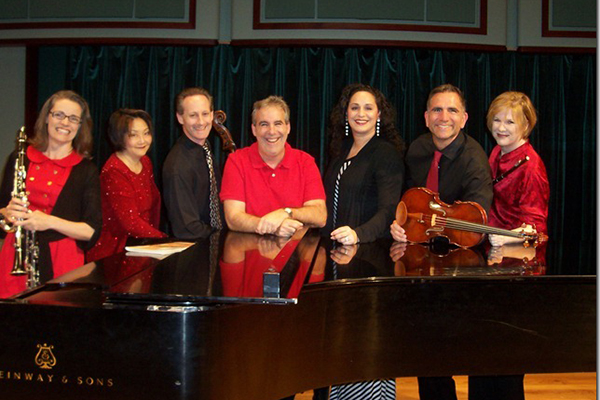 For the Record, Aug. 24, 2012
Faculty, staff report recent awards, performances, presentations
10:40 a.m., Aug. 24, 2012--For the Record provides information about recent professional activities of University of Delaware faculty, staff, students and alumni.
Recent awards, performances and presentations include the following:
From graduates, faculty
As it neared time for the processional to open the University of Delaware Commencement ceremonies, graduating students and faculty members shared their feelings about what the event means to them.
Doctoral hooding
It was a day of triumph, cheers and collective relief as more than 160 students from 21 nations participated in the University of Delaware's Doctoral Hooding Convocation held Friday morning on The Green.
Awards
The newest book by Rudi Matthee, John A. Munroe and Dorothy L. Munroe Chair of History, Persia in Crisis: Safavid Decline and the Fall of Isfahan (I.B. Tauris), is one of two winners of the 14th annual Book Prize Award from the British-Kuwait Friendship Society for the best scholarly book on Middle Eastern studies.
Jack Gelb, Jr., chair of the Department of Animal and Food Sciences, was awarded the Bruce W. Calnek Applied Poultry
Research Achievement Award at the 2012 annual meeting of the American Association of Avian Pathologists (AAAP). The award is presented annually by the AAAP to an individual in recognition of outstanding research contributions resulting
in a measurable and practical impact on the control of important diseases of poultry. Gelb was honored for his work related to the control of avian infectious bronchitis virus. The Bruce W. Calnek Applied Poultry Research Achievement Award was first presented in 2004 as the result of a gift from
Bruce Calnek of Cornell University.
Performances
New Music Delaware, an ensemble of music faculty members, performed Arnold Schoenberg's iconic piece Pierrot Lunaire (Moonstruck Pierrot) on Aug. 9 at the National Flute Convention at Caesar's Palace in Las Vegas. The ensemble -- Noel Archambeault, soprano; Eileen Grycky, flute; Marianne Gythfeldt, clarinet; Timothy Schwarz, violin; Lawrence Stomberg, cello; Julie Nishimura, piano; and Harvey Price, conductor -- will perform Pierrot again at the Philadelphia Live Arts and Philly Fringe Festival on Sept. 7 and Sept. 9 at the German Society in Philadelphia. The year 2012 marks the 100th anniversary of this ground-breaking composition.
Presentations
Jimmy Smith, director of multimedia in Athletics and Recreation Services, will be part of a "Sports and Social Media" panel discussion to be presented by the Delaware Sports Commission on Sept. 12 at Dover Downs Hotel and Casino.
To submit information to be included in For the Record, write to ud-ocm@udel.edu.