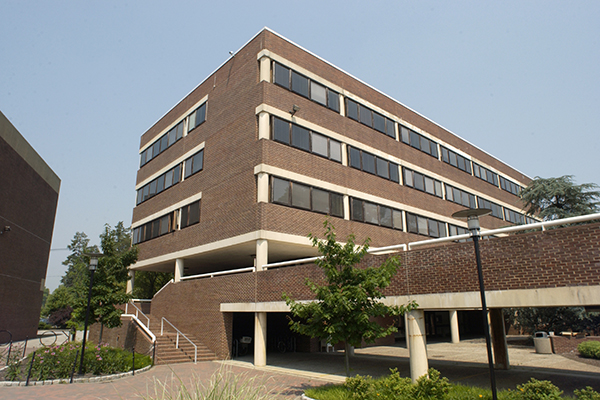 Mathematicians needed
Federal grant to support fellowships for doctoral students in mathematical sciences
11:55 a.m., Aug. 31, 2012--The University of Delaware's Department of Mathematical Sciences will receive a federal grant totaling about $400,000 to provide fellowships for students in the department's doctoral program.
The grant, which will support four fellowships a year for three years, was awarded by the U.S. Department of Education under its Graduate Assistance in Areas of National Need (GAANN) program. In conjunction with the grant, the mathematics department designed a recruitment and retention plan to enroll and retain more women and members of traditionally underrepresented groups in the graduate program.
From graduates, faculty
As it neared time for the processional to open the University of Delaware Commencement ceremonies, graduating students and faculty members shared their feelings about what the event means to them.
Doctoral hooding
It was a day of triumph, cheers and collective relief as more than 160 students from 21 nations participated in the University of Delaware's Doctoral Hooding Convocation held Friday morning on The Green.
GAANN was created "to assist graduate students with excellent records who demonstrate financial need" and are pursuing degrees in subjects designated as areas of national need. In addition to mathematics, those areas include biology, chemistry, computer and information sciences, engineering, nursing, physics and educational assessment, evaluation and research. 
"The mathematical sciences are a perennial area of national need … [with] difficulties in enrolling students from traditionally underrepresented groups," UD wrote in its application. "We seek to build and enhance activities and processes allowing us to better recruit, retain and produce Ph.D. mathematicians who are well-trained as researchers, educators and mentors."
The University's doctoral program in mathematical sciences was established in 1965 and awarded its first degrees in 1969. Students who receive the GAANN fellowships will enroll in one of the two current programs, mathematics and applied mathematics, "following our traditional areas of strength in discrete mathematics, probability, inverse problems, computational mathematics and applied and interdisciplinary mathematics," according to Tobin Driscoll, professor and director of the math department's graduate program.
"GAANN students will receive mentoring and professional development from department faculty as well as the Center for Teaching and Learning," he said. "In addition, we plan to boost our outreach to members of groups that are underrepresented nationally in mathematics."
UD's Delaware Education Research and Development Center will assist with evaluating and assessing the fellowship program. Driscoll said he expects that the results "will help us make lasting improvements to our recruiting, mentoring and supervision of graduate students."
Article by Ann Manser
Photo by Kevin Quinlan