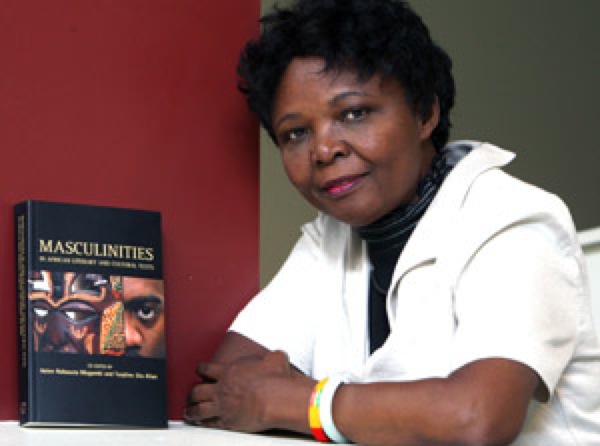 Navigating cultural forces
Mugambi to lecture on 'Hazardous African Girlhoods' in CGAS series
1:12 p.m., April 12, 2013--Helen Mugambi, an associate professor at California State University-Fullerton, will present the lecture "Navigating Cultural Forces: Hazardous African Girlhoods and the Specter of Masculinity" on Tuesday, April 16, from 4–4:50 p.m. in 205 Kirkbride Hall on the University of Delaware campus in Newark.
Mugambi, a comparative literature specialist in the English and Comparative Literature Department, conducts research on gender and theory in oral and post-colonial written literatures, theories of African song and popular culture, and black masculinities. 
Fulbright awards
Three University of Delaware students and an alumna have received word this spring that they will travel abroad as part of the newest class of Fulbright Student Program award winners.
Peace Corps plans
Two University of Delaware students, John McCarron and Bridgette Spritz, have been selected as Peace Corps volunteers and will serve in Ghana and Rwanda.
She earned her bachelor's degree from Makerere University in Kampala, Uganda, and her doctorate in comparative literature from Indiana University, Bloomington. She earned a Stanford University Humanities Fellowship for her work on theory and African popular culture in 2002–03 and served as chair of the African Studies' Aidoo/Snyder Prize for best creative works on African women's experiences.
The lecture, which is free and open to the public, is sponsored by UD's Center for Global and Area Studies (CGAS) and the African Studies Program. It is part of the CGAS spring lecture series "Conflict and Cooperation in the Global Arena."