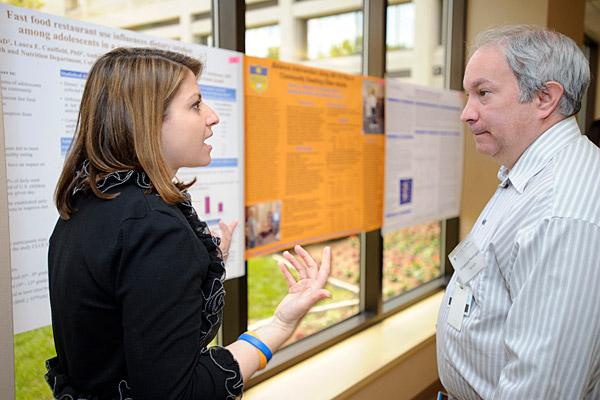 May 10: DHSA research symposium
Alliance to consider 'Transitions Toward Clinical Translational Research'
10:42 a.m., April 17, 2013--The Delaware Health Sciences Alliance (DHSA) will host its fifth annual research symposium, "Transitions Toward Clinical Translational Research," on Friday, May 10, from 7:30 a.m.-4:30 p.m. at the University of Delaware's John M. Clayton Hall in Newark, Del.
The event will comprise talks and breakout sessions covering a variety of topics including clinical translational research in Delaware, the Delaware Valley CTSI, the Delaware INBRE, CTSA resources and services, informatics, and education, training, and career development.
Chronic wounds
UD's Millicent Sullivan and Kristi Kiick have received a $1.4 million grant from the National Institutes of Health for research that could provide a new approach to the treatment of chronic wounds.
Prof. Heck's legacy
The American Chemical Society is highlighting the legacy of the late Nobel laureate Richard Heck, the Willis F. Harrington Professor Emeritus of Chemistry at the University of Delaware with a digital tribute on its publications website.
Visit the website to download the conference agenda or to register.
About DHSA
The Delaware Health Sciences Alliance was established in 2009 with four founding partners — Christiana Care Health System, Nemours/Alfred I. duPont Hospital for Children, Thomas Jefferson University and the University of Delaware.
The alliance enables partner organizations to collaborate and conduct cutting-edge biomedical research, to improve the health of Delawareans through access to services in the state and region, and to educate the next generation of health care professionals.
DHSA's unique, broad-based partnership focuses on establishing innovative collaborations among experts in medical education and practice, health economics and policy, population sciences, public health, and biomedical sciences and engineering. For more information, visit the DHSA website.
Photo by Cindy Brodoway, Nemours