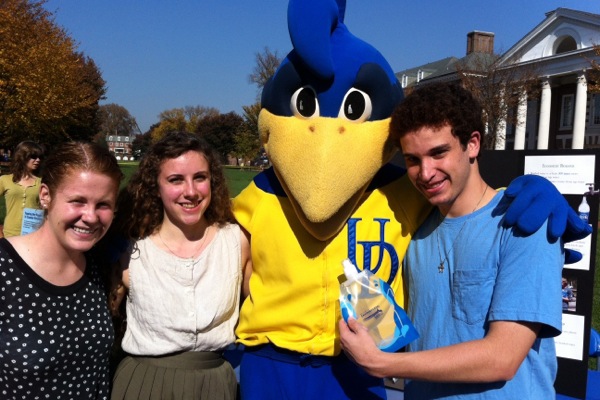 Calling student environmentalists
DENIN Student Programs Committee accepting applications for new members
6:12 p.m., April 8, 2013--The Delaware Environmental Institute (DENIN) invites any UD student interested in joining its Student Programs Committee for the 2013-14 academic year to submit an application by Friday, May 3. 
Prospective members may download an application from the group's webpage.
June 6: UDid It! Picnic
All UD faculty and staff members are invited to attend the annual UDid It! employee appreciation picnic, set from 11 a.m.-1:30 p.m., Monday, June 6, on The Green.
2FA protects you
If you are using two-factor authentication (2FA), even if a hacker has your password, your information is probably safe.
The DENIN Student Programs Committee, now in its second year, is a small group of specially selected volunteers from across campus who assist DENIN in reaching out to students.
Members of the Student Programs Committee serve as
Ambassadors — representing DENIN at campus-wide events
A focus group — providing input to DENIN staff about what students are interested in and concerned about
Event planners — carrying out events for students that further the educational objectives of DENIN
Promoters — assisting in promoting DENIN events, especially to the student population
Activists — helping to create a sustainable campus by communicating scientific information effectively.
"We're looking for people who are passionate about promoting environmental awareness and have some innovative ideas about how we can involve more students in meaningful environmental activities," says junior Amelia Snelling, the group's current chair.
She notes that students who join the group may remain members until their graduation if they choose.
Questions and completed application forms should be addressed to Snelling at snelling@udel.edu.
Photo by Beth Chajes