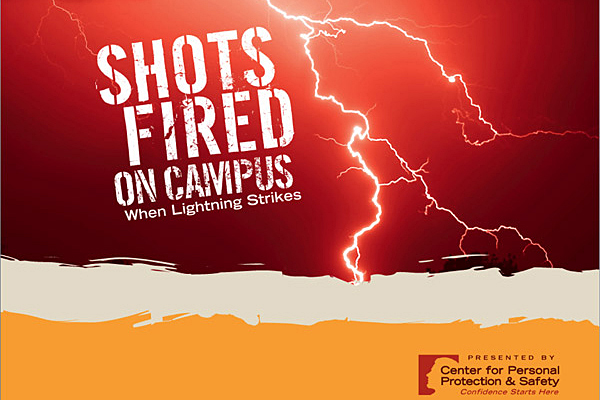 Emergency preparedness
New video details what to do in a campus shooting situation
8:09 a.m., Sept. 29, 2011--What would you do if someone came into your classroom and started shooting? The University of Delaware Office of Campus and Public Safety wants the campus community to be prepared and asks all students, faculty and staff to watch a video about it.
The video, Shots Fired on Campus, explains strategies and tactics that could be utilized in different situations.  Varied scenarios call for varied responses.  Shots Fired covers what to do if a shooter is in a classroom, a residence hall and outdoors on campus property. 
June 6: UDid It! Picnic
All UD faculty and staff members are invited to attend the annual UDid It! employee appreciation picnic, set from 11 a.m.-1:30 p.m., Monday, June 6, on The Green.
2FA protects you
If you are using two-factor authentication (2FA), even if a hacker has your password, your information is probably safe.
"Our hope is that it never happens at UD, but realizing that it is always a possibility, we wanted to give our faculty, staff and students the tools to refer to if they ever find themselves in a situation like that," said Marcia Nickle, emergency preparedness manager in the Office of Campus and Public Safety.
Nickle said the film discusses stark realities that may be tough for viewers to envision.
"Some of the tactics they talk about are intimidating for some people," she said.  "Do you think you'd be able to rush the shooter?  Throw something at a shooter?  I think that's asking a lot but it's something you need to mull over."
The video, filmed in part on campus by University Media Services, includes tips on awareness and preparedness and action steps to take in a real emergency. Law enforcement agencies in Delaware, including the University of Delaware Police Department, have trained on responses to active shooting incidents.
The video reminds viewers to be mindful that police response will come as expediently as possible, but in the first few minutes of such an incident you may have to rely on your own actions to ensure your safety.
Members of the UD community can experience the video in several ways.  Online, it can be found at www.udel.edu/publicsafety/shotsfired; the transcript is also available at the address.  Viewers are encouraged to verify they have watched the video by clicking the notation on the site.  
The video was shown to all resident assistants during the summer.  Additionally, RSOs, residence hall floors and buildings, departments and other groups can request a special viewing by contacting the Public Safety at publicsafety@udel.edu.  And, a copy is also available in Morris Library.
"The goal is for everyone on campus to view it because we feel the information is that valuable," Nickle said.