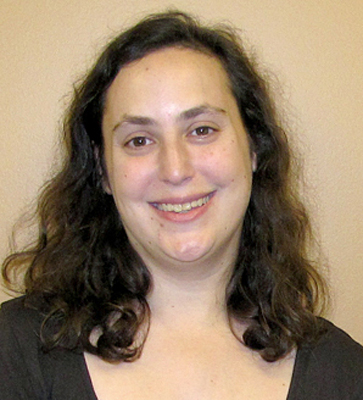 For the Record, Sept. 30, 2011
Staff announcements, presentations, publications reported by University faculty
10:59 a.m., Sept. 30, 2011--For the Record provides information about recent professional activities of University of Delaware faculty, staff, students and alumni.
Staff announcements, presentations and publications include the following:
From graduates, faculty
As it neared time for the processional to open the University of Delaware Commencement ceremonies, graduating students and faculty members shared their feelings about what the event means to them.
Doctoral hooding
It was a day of triumph, cheers and collective relief as more than 160 students from 21 nations participated in the University of Delaware's Doctoral Hooding Convocation held Friday morning on The Green.
Staff announcements
The University of Delaware Press announces that Julia Oestreich has been appointed to the professional position of managing editor of the University of Delaware Press. Her first day of work at the University of Delaware Press will be Monday, Oct. 10. Oestreich has a doctorate in history from Temple University, a master's degree in Jewish communal service from Gratz College and a bachelor of arts degree in government from Smith College. 
Oestreich has worked as a freelance project manager at the Jewish Publication Society (JPS) in Philadelphia and prior to that, worked for several years as an assistant editor at the JPS. She has performed a full range of scholarly publishing responsibilities including acquisitions, project management, processing contracts and author payments, securing copyright permissions, marketing and editing. Oestreich also has substantial experience working with scholarly editors, advisers and contributors as well as members of the JPS Editorial Committee.
She will report to Susan Brynteson, vice provost and May Morris Director of Libraries, through Donald Mell, professor of English and chair of the University of Delaware Press Editorial Board.
Bernard Muir, director of athletics and recreation services, has announced that the operations of the Bob Carpenter Center, the UD Ice Arena, and the UD Outdoor Pool will become part of the Division of Intercollegiate Athletics and Recreation Services. Muir also announced the following promotions: Samantha Huge to deputy director of athletics and recreation services; Brian Baptiste to associate director of athletics for compliance; Augie Maurelli to associate director of athletics for student-athlete performance; Kristy Fletcher to assistant director of athletics for marketing and promotions; and John Smith to assistant director of athletics for athletic training. Baptiste will add to his responsibilities sport administrator duties for field hockey while Maurelli will now also oversee all aspects relative to the competitive performance of Blue Hen student-athletes, including oversight of strength and conditioning, athletic training, and equipment room operations. Maurelli will also serve as a liaison to the UD Sports Medicine Department.
Ben Schreiber will now serve as UD athletics spirit coordinator and will be part of the UD athletics external relations team. Schreiber will continue to coach the UD cheerleading program and supervise the UD dance team and will also coordinate sports marketing for selected team sports, including development and execution of marketing plans and assist the marketing staff with game-day responsibilities.
In addition to the promotions and re-organization, new members of the UD athletics staff include athletics business manager Tim Anger, Delaware Field House equipment manager Keith Moodie, and assistant director of athletics marketing Ross Schwarzber.
Presentations
Suzanne L. Burton, associate professor of music education and community engagement chair of the College Music Society, co- chaired and presented in a seminar entitled, "Creating and Sustaining Artistically Engaged Practice in an Era of Diminished Resources" on Sept. 24 at the Imagining America conference held in Minneapolis. Joining Burton were colleagues from the College Music Society and Lynnette Overby, director of UD's Office of Undergraduate Research and Experiential Learning.
Susan Strasser, Richards Professor of American History, presented a talk Sept. 22 "Rags, Bones, and Plastic Bags: Trash in Industrial America," as part of Harvard's Peabody Museum of Archaeology and Ethnology's fall lecture series, "Trash Talk."
James M. Brophy, professor of history, presented "Daniel O'Connell and the Rhenish Reception of Irish Nationalism," German Studies Association, Louisville, Ky., Sept. 22-25.
Theodore Braun, professor emeritus of French and comparative literature, had a paper on "Violations of the Law in [abbé Prévost's 1731 novel] Manon Lescaut" read at the 13th International Congress on the Enlightenment, Graz, Austria, July 25-29, and organized and chaired a session on "The Alps, the Pyrenees, the Andes: Literature and Arts," annual meeting of the American Society for Eighteenth-Century Studies, Vancouver, B.C., March 17-20. 
Publications
Edgar Johnson, associate professor of sport management and former UD director of athletics, was highlighted in the August issue of the National Association of Collegiate Directors of Athletics publication Athletics Administration for his induction into the University's Alumni Wall of Fame.
To submit information to be included in For the Record, write to ud-ocm@udel.edu.