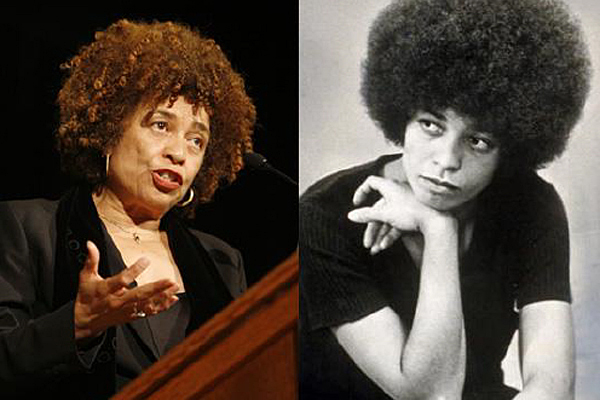 Oct. 20: Angela Davis to speak
Author, educator, activist Angela Davis to speak at UD
8:09 a.m., Sept. 2, 2011--Author, educator and activist Angela Davis will speak at 6:30 p.m., Thursday, Oct. 20, in Mitchell Hall on the University of Delaware campus in Newark. The event is free and open to the public.
Davis, Distinguished Professor Emerita at the University of California Santa Cruz, is known internationally for her work to combat oppression in the U.S. and abroad.
June 5: Blue Hen 5K
University of Delaware graduates planning to attend Alumni Weekend are encouraged to register for the annual Blue Hen 5K walk and run, which will be held Sunday morning, June 5.
June 6-9: Food and culture series
The 20th annual June Lecture Series at the Osher Lifelong Learning Institute at UD in Wilmington will be held June 6-9. Titled 'June a la Carte,' this year's program focuses on great political documents, feminism, world politics and a Newark cuisine sampler.
Davis became politically active while a youngster in Birmingham, Ala., and continued that activism through her high school years in New York. She gained national attention in 1969 when she was removed from a teaching position at UCLA as a result of social activism and membership in the Communist Party.
The following year she was the subject of a law enforcement manhunt that ended in her arrest and trial on charges of murder, kidnapping and criminal conspiracy. She was acquitted in 1972.
Davis has a long-standing commitment to prisoners' rights that dates back to her involvement in the campaign to free the Soledad Brothers, which led to her own arrest and imprisonment.
Today she remains an advocate of prison abolition and has developed a powerful critique of racism in the criminal justice system. 
Davis is the author of several books, including Angela Davis: An Autobiography; Women, Race, and Class; Blues Legacies and Black Feminism: Gertrude "Ma" Rainey, Bessie Smith, and Billie Holiday; and The Angela Y. Davis Reader.
The Oct. 20 presentation is sponsored by the Department of Black American Studies, the College of Arts and Sciences, the Provost's Office, the Office of the President, the Center for Black Culture, the Division of Student Life, the Office of Equity and Inclusion and the departments of Women's Studies and History.
For details, contact the Department of Black American Studies at 302-831-2897 or visit the website. For a PDF flier about the event, click here.