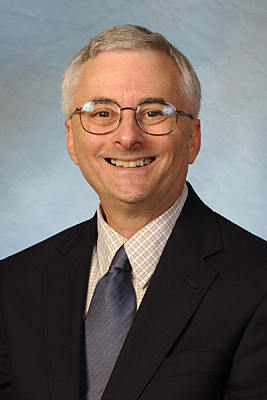 Admissions director to retire
Louis Hirsh to retire as director of admissions at UD
9:48 a.m., Sept. 22, 2011--Louis L. Hirsh, director of admissions at the University of Delaware, has announced that he will retire at the end of the 2011-12 academic year. 
Hirsh, who has worked at UD since 1984, said, "The years have been filled with the unforgettable memories that can only come from knowing and working with extraordinary colleagues and students. I am profoundly grateful for everyone's support, help, wisdom, good humor and enduring devotion to our great and wonderful University." 
'Resilience Engineering'
The University of Delaware's Nii Attoh-Okine recently published a new book with Cambridge University Press, "Resilience Engineering: Models and Analysis."
Reviresco June run
UD ROTC cadets will run from New York City to Miami this month to raise awareness about veterans' affairs.
Peggy Bottorff, associate provost for administration and enrollment services, said, "Lou has been a tremendously valuable leader at UD. I am grateful for his enormous contributions to UD and for the opportunity to work with him and to learn from him. While his colleagues join me in wishing him well in his retirement, we also know how much we will miss working with him."
Decisions about the search for a new director of admissions will be made in the coming weeks, Bottorff said.
During Hirsh's tenure as director of admissions, the University has seen steady growth in undergraduate applications, as well as implementation of the Commitment to Delawareans, which helps Delaware residents prepare for admission to UD and offers them financial support.
Hirsh came to Delaware in 1984 as assistant director of the Honors Program and academic adviser for honors admissions. He was named associate director of admissions in1986, deputy director in 2002 and director in 2003.  He has served as an academic adviser to a number of Honors freshmen, and, since 1986, he has been the faculty adviser to E-52 Student Theatre.
At UD, he is a member of the Undergraduate Studies Committee and served on the Path to Prominence Review Committee and the Middle States Self-Study Committee.
Before coming to Delaware, he was assistant to the dean for admissions at James Madison College of Michigan State University in East Lansing and associate director of admissions at the University of Puget Sound in Tacoma, Wash.
Earlier this year, he was elected to serve as co-chair of the Admissions Practices Committee of the Potomac and Chesapeake Association for College Admissions Counseling (PCACAC). In 2006, he was named Delaware Counselor of the Year by PCACAC. 
Hirsh chairs the PCACAC Admissions Practices Committee and is a member of the PCACAC Executive Board and an assembly delegate to the National Association for College Admissions Counseling (NACAC). During the summers of 2006, 2007 and 2008, he was a college panelist for NACAC's program, "Directing a Dynamic College Counseling Office." He has been on the faculty of the PCACAC Summer Institute each summer since 2007, and he has been on admissions panels at PCACAC and NJACAC conferences and at the College Board Middle States Regional and National Forums.
In 2004-05, he served on the Committee on Postsecondary Success of the state of Delaware P-20 Council. In 2005-06, he was a member of the state Department of Education's Committee to Review High School Graduation Requirements, which drafted new high school graduation requirements for Delaware.  In 2006-07, he served as a member of the state's Committee on Dual Enrollment Programs.  
Hirsh holds a bachelor's degree in English and American literature from Brandeis University and master's degrees in 16th and 17th century British literature from Columbia University.