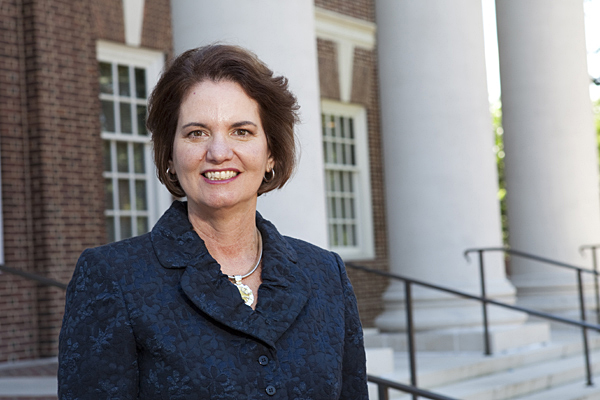 SPPA marks 50th
School of Public Policy and Administration celebrates 50-year anniversary
1:24 p.m., Oct. 24, 2011--The University of Delaware School of Public Policy and Administration (SPPA), which has undergone changes in its name and college and expanded its breadth of academic programs to include new graduate and undergraduate degrees, celebrates its 50-year anniversary this year. 
Established in 1961 with funding from the Ford Foundation, SPPA became one of the first interdisciplinary university programs in the nation to focus on the challenges of urban America. 
From graduates, faculty
As it neared time for the processional to open the University of Delaware Commencement ceremonies, graduating students and faculty members shared their feelings about what the event means to them.
Doctoral hooding
It was a day of triumph, cheers and collective relief as more than 160 students from 21 nations participated in the University of Delaware's Doctoral Hooding Convocation held Friday morning on The Green.
"A half-century later, we have emerged as a globally recognized, comprehensive school of public affairs, with nationally-ranked academic programs and research and public service programs that impact the public and nonprofit sectors at all levels," says SPPA Director Maria Aristigueta.
To celebrate its 50-year milestone, the school will convene a series of distinguished lectures culminating in a day of celebration on March 19 that includes a conference for students and young alumni on careers in public and community service and a reception in honor of SPPA's local, national, and global partners.
A list of anniversary events can be found on the school's website. 
The commemorative events scheduled for the year are free and open to the public.
Photo by Ambre Alexander