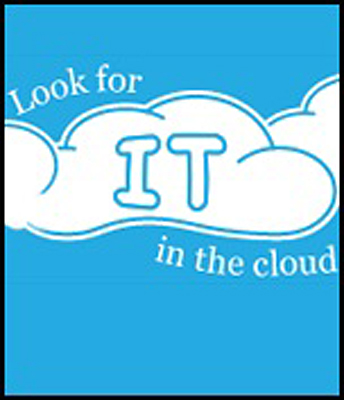 Oct. 19: IT Tech Fair
IT Technology Fair to be held in Trabant University Center
12:51 p.m., Oct. 5, 2011--Whether you're on the cutting edge, or just getting started, the University of Delaware IT Technology Fair is the place to have close-up, hands-on experience with technology.
The campus community is invited to attend the fair on Wednesday, Oct. 19, from 11 a.m. to 2 p.m., in the Trabant University Center Multipurpose Room. Registration is encouraged, but not required. A buffet lunch will be provided.
June 6: UDid It! Picnic
All UD faculty and staff members are invited to attend the annual UDid It! employee appreciation picnic, set from 11 a.m.-1:30 p.m., Monday, June 6, on The Green.
2FA protects you
If you are using two-factor authentication (2FA), even if a hacker has your password, your information is probably safe.
From UD Capture to Web creation tools, the fair is the place to get tech questions answered. If you don't see something you are interested in, ask about it to get the conversation started.
The fair will emphasize "hands-on" technology stations for participants to become familiar with technology available for them to use inside and outside the classroom.
Technology stations
Technology stations will be set up in the Trabant Multipurpose Room to demonstrate technologies such as:
UD Capture -- including recordings from a document camera; 
UD video annotation tool -- LiveMark for adding comments and time markers; 
Research computing services;
Video conferencing options from self-service tools to studio production; 
UD Mobile Web services; 
Hands-on tech toys playground; 
i>clicker -- the campus supported classroom response system; 
Online learning at UD; 
Poll Everywhere -- for large events or "open" classrooms; 
GIS@UD; 
GoogleApps @UDel.edu for real-time collaboration, data collection and more; 
IT Support Center services;
LearnIT@UD -- your one-stop shop for IT training; 
Sakai@UD tools -- grading, assessment, communication and guest management; 
Hosting and virtual services
Web creation tools; 
Cyber security: Our shared responsibility; 
IT News 4 U: IT Communication Group; 
Classroom technology/event production; 
UD Library Student Multimedia Design Center;
Smith Hall services;
Online computer conferencing;
In-class technology instruction consulting;
Open education information;
SharePoint; and
UD Bookstore.
Videos and posters
Throughout the fair, short videos will be presented to alert you to technologies you may not be familiar with or simply want to know more about.
Participating units
Many units from campus will be present to provide assistance to participants. Staff members will come from:
IT Academic Technology Services (IT-ATS); 
IT Client Support & Services (IT-CS&S); 
IT University Media Services (IT-UMS); 
IT Web Development (IT-WD);  
UD Library Student Multimedia Design Center (SMDC);
UD Online (UDOL); and
UD Bookstore. 
For more information, visit the IT Tech Fair website.