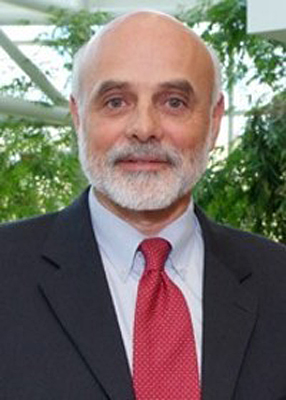 Oct. 25: Metabolomics lecture
Expert to discuss emerging field of 'omics' research
2:20 p.m., Oct. 19, 2011--Christopher W. Beecher, research professor of pathology at the University of Michigan, will deliver a lecture on metabolomics at the University of Delaware on Tuesday, Oct. 25. The event will take place at 10:30 a.m. in Room 102 of the Delaware Biotechnology Institute.
In recent years, it has become possible to measure the biochemical capacity of almost any biological sample as a routine, quantitative, medium-throughput analysis. Referred to as metabolomics, this technique provides insights into underlying physiological processes. 
June 5: Blue Hen 5K
University of Delaware graduates planning to attend Alumni Weekend are encouraged to register for the annual Blue Hen 5K walk and run, which will be held Sunday morning, June 5.
June 6-9: Food and culture series
The 20th annual June Lecture Series at the Osher Lifelong Learning Institute at UD in Wilmington will be held June 6-9. Titled 'June a la Carte,' this year's program focuses on great political documents, feminism, world politics and a Newark cuisine sampler.
Beecher's talk will illustrate the breadth and potential of this relatively new and rapidly evolving science, using as examples the discovery of sarcosine as a biomarker for metastatic prostate cancer and the application of metabolomics to understand the biochemistry of fermentation processes.
RSVP to chs-info@udel.edu.
About the speaker
In addition to his primary appointment at Michigan, Christopher Beecher serves as an adjunct professor at George Mason University and as an affiliate of the National Institute of Statistical Sciences. He earned his Ph.D. in pharmaceutical sciences/natural products chemistry at the University of Connecticut. 
Beecher compiled the first human metabolome in 2002, and he has been working toward the integration of metabolomic, proteomic, transcriptomic, and genomic data. He holds many patents and has published widely in the area of metabolomics and natural products chemistry.
Article by Diane Kukich