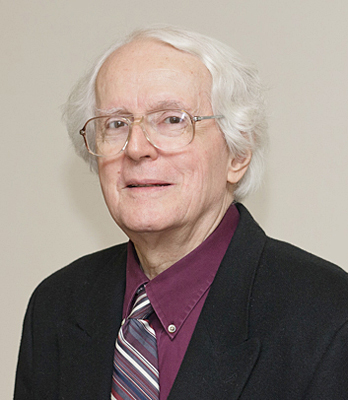 Reiman Collection
University Library announces Donald H. Reiman Collection, endowment
9:22 a.m., Nov. 14, 2011--The University of Delaware Library has announced the donation of rare and scholarly books creating the Donald H. Reiman Collection in the Special Collections Department.
The gift is contributed by Donald H. Reiman and Hélène Dworzan Reiman, both of Newark, Del., with early generous support from Mary W. Reiman.
'Resilience Engineering'
The University of Delaware's Nii Attoh-Okine recently published a new book with Cambridge University Press, "Resilience Engineering: Models and Analysis."
Reviresco June run
UD ROTC cadets will run from New York City to Miami this month to raise awareness about veterans' affairs.
Included in the gift of more than 200 volumes are first and early editions of works by Lord Byron, Arthur Hugh Clough, Samuel Taylor Coleridge, Thomas Gray, William Hazlitt, Dante Gabriel Rossetti, Christina Rossetti, Robert Southey, William Wordsworth, and numerous other significant authors.
The gift of books is accompanied by an endowment whose purpose is to support and maintain the Donald H. Reiman Collection. 
Reiman is a nationally known Shelley scholar who has produced numerous works of scholarship. He served as co-editor of Shelley and His Circle at the Carl H. Pforzheimer Collection at the New York Public Library. 
Reiman has written, edited or co-edited some 200 volumes of literary and textual criticism including Shelley's Poetry and Prose, The Complete Poetry of Percy Bysshe Shelley. He was editor of The Romantics Reviewed and The Romantic Context: Poetry and general editor of Manuscripts of the Younger Romantics and The Bodleian Shelley Manuscripts.
Reiman's essays and reviews include work on Beowulf, Chaucer, Kyd, Shakespeare, J. D. Salinger, Hopkins, Arnold and Henry James among others.
Reiman is a founder of the "Romantic Circles" website; a founding director of the Society for Textual Scholarship; a founder of the Byron Society of America; a founder of the Wordsworth-Coleridge Association; and a director and officer of the Keats-Shelley Association of America. He also serves as adjunct professor of English at the University of Delaware.
The University of Delaware Library will process, catalog and maintain the items in the Donald H. Reiman Collection and the materials will be available for students, faculty, scholars and other researchers for years to come.
Reiman commented, "My wife Hélène and I are very pleased that books from our personal collections will now join the University of Delaware Library's distinguished Special Collections. My love of books, which began in my youth, has never been based on books as mere objects of beauty, but rather as fountains of knowledge that I've always tried to share with others.  At the University of Delaware Library, we know that our books are in excellent hands and that our modest endowment will live after us to help maintain and enhance our collection."
"The Donald H. Reiman Collection complements and brings enhanced strength to the library's collection of Shelley and Romantic literature," said Susan Brynteson, vice provost and May Morris Director of Libraries. "It is wonderful, too, to have the endowment so this distinguished collection can be enhanced and enriched. I am most appreciative of Dr. and Mrs. Reiman's generosity."
"Donald H. Reiman has been one of the leading scholars and spokespersons of Romanticism of his generation and his collection serves as a lasting testament to his scholarship and dedication," observed Timothy D. Murray, librarian and head, Special Collections Department of the University of Delaware Library.
The Reimans have stated their intention of contributing additional items to the Donald H. Reiman Collection at the University of Delaware Library in the future.