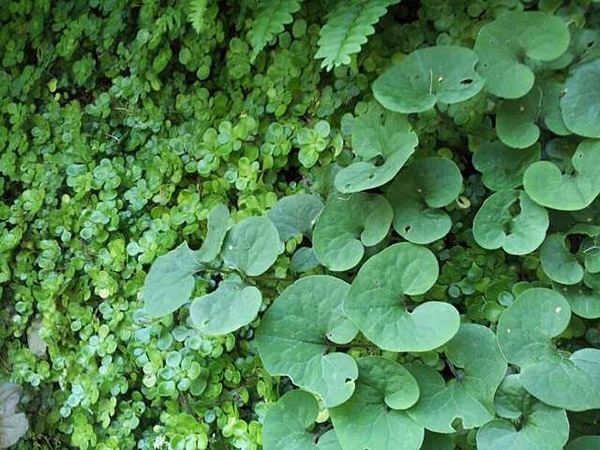 Frugal gardening
Extension agent offers tips on how to save money on gardening this summer
7:58 a.m., May 22, 2012--Gardening is the No. 1 hobby in America, more popular than boating, golf or skiing. With no boat to maintain, country club to join, or skis to buy, gardening wouldn't seem to be that pricey of a pastime. However, gardening expenses can quickly add up. 
A 2007 book by William Alexander comically illustrates this fact.  The $64 Tomato: How One Man Nearly Lost His Sanity…in the Quest for the Perfect Garden includes a cost benefit analysis of the author's garden, adding up items like Velcro tomato wraps and animal traps, amortized over the life of the garden. In the end, Alexander discovers that his heirloom Brandywine tomatoes cost a whopping $64 each to grow.
From graduates, faculty
As it neared time for the processional to open the University of Delaware Commencement ceremonies, graduating students and faculty members shared their feelings about what the event means to them.
Doctoral hooding
It was a day of triumph, cheers and collective relief as more than 160 students from 21 nations participated in the University of Delaware's Doctoral Hooding Convocation held Friday morning on The Green.
It's not just vegetable gardeners who need to watch expenses. "It's very easy to get caught up in the excitement of picking out new landscape plants and find yourself over-buying," says Carrie Murphy, a UD Cooperative Extension horticulture agent.
But there's no need to hang up your trowel -- there are many ways to keep gardening costs down, notes Murphy.
For starters, don't splurge on unnecessary tools. "I'm a minimalist," says Murphy. "I get by fine with a spade, shovel, pruners, cultivator, soil rake and leaf rake, plus a hori hori knife."  (The gardener's version of a Swiss army knife, a hori hori knife can be used for pruning, weeding, planting and more.)
Another way to cut costs is to start your own plants from seed or cuttings. New Castle County Master Gardeners held a seed-starting workshop in March. Look for one to be held again next spring. And, throughout the growing season, you can take cuttings of landscape plants. 
"Taking cuttings to start new plants doesn't work for every species," cautions Murphy. "Some plants root readily, others are more challenging, and others are impractical to start from cuttings."
In her North Wilmington yard, Murphy has taken cuttings from red-twig dogwoods and many easy-to-root perennials, such as sedum. She says the sedums were extremely easy to work with; at the end of the summer she cut the tips off and sprinkled the cuttings on the soil. Approximately 80 percent successfully rooted before winter set in. She also lets some perennials "seed-in" and grow until they can be transplanted to another garden space. She has done this with black-eyed Susan, echinacea, sedges and more.
Patience is a virtue – and can help you save money. Case in point: when Murphy moved to her current property five years ago, she was eager to pull out a scraggly lilac shrub at the corner of the house. She knew she'd have the expense of replacing it with a new plant. But because the shrub was old, with well-established roots near the house's foundation, she feared she also might face the expense of drainage issues once the lilac was pulled. Her husband convinced her to whack the plant back to its base to see if it could be revitalized. 
"I've never really been a fan of lilacs but three years after cutting this one back it looked great," she says. "I'm glad I didn't rush in and make hasty decisions."
Murphy took a slow, measured approach to her entire landscape plan. After moving in, she and her husband lived with the existing landscape for six months before making any major changes.
"Choosing the right plants for the right location saves you from making costly mistakes," she says. "We got to really know our property and the particular soil, light and drainage issues for each area." 
Once she started adding plants, patience was still the watch word. For example, three years ago she bought three containers of switch grass for an area ideally suited for five plants. Now, the original switch grass is ready to divide and Murphy will have her five plants – plus more to share with family and friends.
Murphy avoids annuals except for the occasional planting of pansies or mums. "If you choose the right mix of perennials, shrubs and small flowering trees you can have color all season long," she says. "Buying annuals that need to be replaced every year gets expensive."  
Other ways to cut gardening costs include making your own compost and using rain barrels to catch rain for irrigation. To learn more about ways to save money on gardening, go to this Cooperative Extension website.
Article by Margo McDonough
Photo courtesy Carrie Murphy