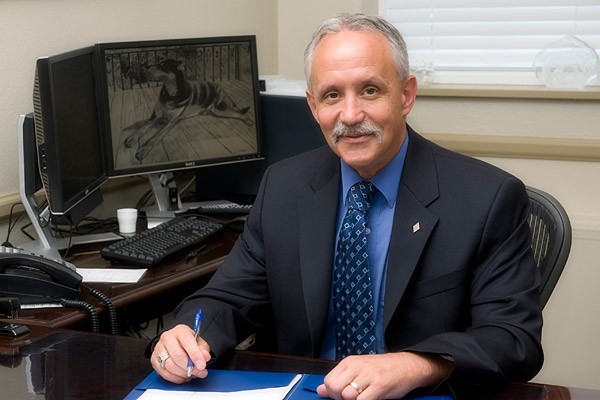 Top finalist
Delaware's Tom Apple nominated as chancellor of the University of Hawai'i at Mānoa
10:15 p.m., May 11, 2012--The University of Hawai'i System is proud to announce that distinguished scientist and academic leader Tom Apple, currently provost at the University of Delaware, will be recommended by President M.R.C. Greenwood to become chancellor of the University of Hawai'i at Mānoa.  
In making her recommendation to the University of Hawai'i Board of Regents, Greenwood said that Apple emerged as the top finalist after a national search. His appointment will be considered by the Board at its next meeting on May 17.
'Resilience Engineering'
The University of Delaware's Nii Attoh-Okine recently published a new book with Cambridge University Press, "Resilience Engineering: Models and Analysis."
Reviresco June run
UD ROTC cadets will run from New York City to Miami this month to raise awareness about veterans' affairs.
This recommendation comes after an extensive search process that involved a Search Advisory Committee co-chaired by Klaus Keil of the Hawai'i Institute of Geophysics and Planetology at the University of Hawai'i at Mānoa and businessman Mark Fukunaga, regent emeritus and chief executive officer of Servco Pacific Inc., and consisting of up to two dozen representatives from faculty, students, deans, administrative staff, alumni, the Hawaiian community and leaders from the broader Hawai'i community statewide.  
Executive search firm Isaacson Miller helped recruit, screen and consider more than 400 potential candidates from across the nation and the Search Advisory Committee interviewed and narrowed that field. On-site invitations to visit the UH Mānoa campus were issued to four finalists, and each completed a full two-day agenda in Honolulu, meeting with key university constituencies and the general public.
Information about the advisory committee, the selection process and a complete biography of Apple is available at www.manoa.hawaii.edu/executivesearch/.
University of Hawaiʻi President M.R.C. Greenwood and the chairman of the Board of Regents will be available for further comment after Thursday's Board meeting.