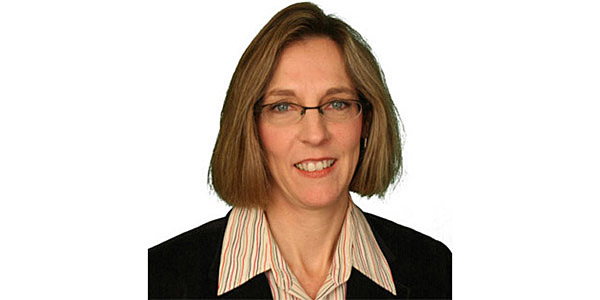 Interim provost
Nancy Brickhouse named interim provost, national search planned
12:01 p.m., May 24, 2012--Nancy Brickhouse, deputy provost at the University of Delaware, will serve as interim provost for the 2012-13 academic year, while a national search for a new provost is conducted, UD President Patrick Harker announced today.
"After consulting with the deans and other senior leaders and faculty across the campus, I have asked Dr. Brickhouse to take on this important responsibility for the coming academic year, as we conduct a national search for a new provost," Harker said. "Nancy's leadership skills and her dedication to the University will be great assets during this transition year."
'Resilience Engineering'
The University of Delaware's Nii Attoh-Okine recently published a new book with Cambridge University Press, "Resilience Engineering: Models and Analysis."
Reviresco June run
UD ROTC cadets will run from New York City to Miami this month to raise awareness about veterans' affairs.
The provost search committee, which will include academic representatives from across the campus, is expected to be announced in June.  
Current Provost Tom Apple has accepted the position of chancellor at the University of Hawaii at Manoa.
About Nancy Brickhouse
A member of the UD faculty since 1988, Brickhouse has served as deputy provost since 2011. The provost's chief adviser, she has worked to extend the University's global role and visibility, has provided leadership for recruitment and support programs for undergraduates and has worked with the Faculty Senate on academic policies and programs.  
Before being appointed deputy provost, she served as interim dean of the College of Education and Human Development and as deputy dean of that college as it went through two reconfigurations.
Brickhouse was director of the School of Education for two years and associate director of the school for four years.
She joined the Delaware faculty in 1988 as an assistant professor of science education and was named an associate professor in 1994 and full professor in 2002.
Brickhouse is known for her experience and research in science education and gender issues in science education.
Her leadership in the state has included working with Gov. Jack Markell and educational leaders to pass Senate Bill 164 in support of earlier hiring of UD graduates as teachers, and she initiated the development of a STEM residency program for Delaware teachers.
Brickhouse is the author or co-author of more than 40 publications in professional journals and has presented numerous invited addresses throughout the United States and abroad.
She received her bachelor's degree in chemistry magna cum laude from Baylor University in 1982 and her master's degree in chemistry and her doctorate in science education from Purdue University in 1986 and 1988, respectively.
About the provost
As the chief academic officer of the University, the provost is responsible for the administration of all programs of instruction, research and service, and for facilitating the success of the University's faculty and students. The deans of the seven colleges report directly to the provost as do the deputy provost, the senior vice provost for research and strategic initiatives, the vice president for student life, the vice provost for graduate and professional education, the vice provost for libraries and the associate provost for administration and enrollment services.