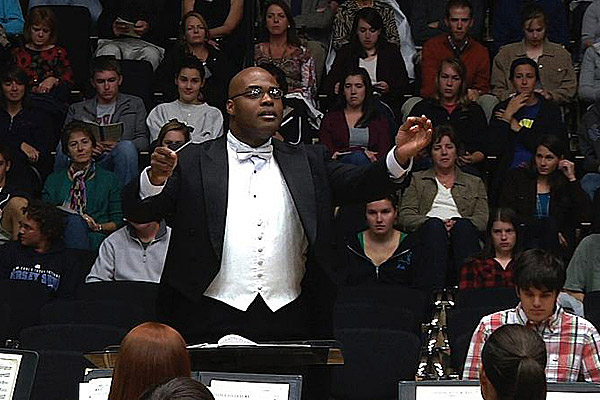 March 18: Wind Ensemble
University Wind Ensemble to perform at Puglisi Orchestra Hall
8:22 a.m., March 16, 2012--The University of Delaware Wind Ensemble, under the direction of Wesley Broadnax, will perform at 8 p.m., Sunday, March 18, in the Puglisi Orchestra Hall of the Roselle Center for the Arts.
The program will include Giovanni Gabrieli's Canzon duodecimi Toni, Emile Bernard's Divertissement pour Instruments a Vent, Op. 36, Dan Welcher's Upriver and Karel Husa's Al Frescoguitar.
June 5: Blue Hen 5K
University of Delaware graduates planning to attend Alumni Weekend are encouraged to register for the annual Blue Hen 5K walk and run, which will be held Sunday morning, June 5.
June 6-9: Food and culture series
The 20th annual June Lecture Series at the Osher Lifelong Learning Institute at UD in Wilmington will be held June 6-9. Titled 'June a la Carte,' this year's program focuses on great political documents, feminism, world politics and a Newark cuisine sampler.
Tickets are $12 for adults, $8 for senior adults and $3 for students and will be available at the door the evening of the performance by cash or check only.