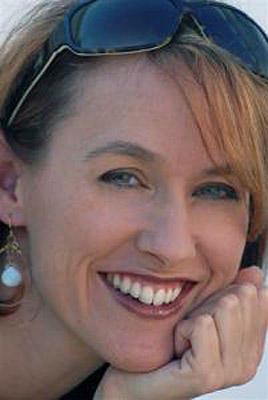 March 20: Job interviews
'Succeeding in New Interviewing Environment' topic of talk at UD
9:40 a.m., March 19, 2012--Professor and consultant J. Kanan Sawyer will speak on "Casing the Competition: Succeeding in the New Interviewing Environment" at 5 p.m., Tuesday, March 20, in 120 Smith Hall.
In addition to directing the program in business communication at West Chester University in Pennsylvania, Sawyer is an active corporate communication consultant and author of business communication textbooks, including PowerPoint Reality.
June 5: Blue Hen 5K
University of Delaware graduates planning to attend Alumni Weekend are encouraged to register for the annual Blue Hen 5K walk and run, which will be held Sunday morning, June 5.
June 6-9: Food and culture series
The 20th annual June Lecture Series at the Osher Lifelong Learning Institute at UD in Wilmington will be held June 6-9. Titled 'June a la Carte,' this year's program focuses on great political documents, feminism, world politics and a Newark cuisine sampler.
Her presentation Tuesday is relevant to students and professionals in today's ultra-competitive job market, with literally hundreds of applicants competing for limited spots.
Sawyer's presentation will address recent changes in the interviewing process, especially the use of case study challenges for entry level applicants.
This second annual presentation in public communication is sponsored by the UD Department of Communication and Pearson Higher Ed Publishing. It is free and open to the public.