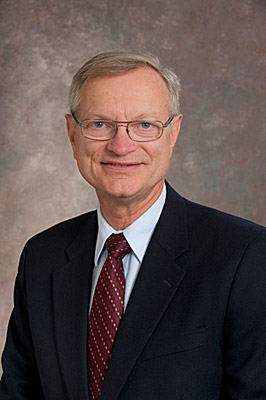 March 14: Environmental impact
Green Liaison sustainability lecture focuses on creating a personal sustainability plan
12:36 p.m., March 13, 2012--The question of how to live a sustainable life will be the heart of the next lunchtime Green Liaison Sustainability Lecture Series session on Wednesday, March 14, from noon to 1 p.m., in the Gallery at the Perkins Student Center.
Rich Chapas, adjunct faculty of business administration in the Alfred Lerner College of Business and Economics, will lead a discussion about individual value chains and the choices individuals make, from purchasing and logistics to product usage and disposal. 
June 6: UDid It! Picnic
All UD faculty and staff members are invited to attend the annual UDid It! employee appreciation picnic, set from 11 a.m.-1:30 p.m., Monday, June 6, on The Green.
2FA protects you
If you are using two-factor authentication (2FA), even if a hacker has your password, your information is probably safe.
 Using the framework of the triple bottom line, participants will evaluate how economics, the environment and society are integrated into their lives and will create a personal sustainability plan to govern future choices.  
About Rich Chapas
With broad experience working at universities, government agencies and laboratories, and industrial corporations, Chapas is a business and technical leader and an educator in the fields of strategy, technology transfer, innovation and entrepreneurship, sustainability and green business, which he teaches at UD.
Chapas runs his own consulting business and has served a range of established and start-up companies and has served as president of Crey Bioresins, a UD start-up, and as associate director for industrial collaboration for the Particle Engineering Research Center at the University of Florida.
Green Liaison Sustainability Lecture Series
Once a month, Green Liaisons are invited to attend a lunchtime presentation on the small steps that can be implemented by every student, faculty and staff member in order to make UD a greener place to learn, work and live.  
All lunches in the Green Liaison Sustainability Lecture Series are open to Green Liaisons and will be held from noon to 1 p.m.  Topics and locations change monthly.  Drinks and dessert will be provided. 
Those who are not currently Green Liaisons but who want to represent their department can contact Jacqueline Winslow at jwinslow@udel.edu.
More information regarding the Green Liaisons lunch schedule, past events and general information on the program can be found on its website.