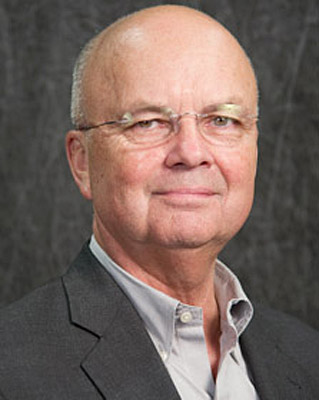 March 14: 'Electronic Underworld'
Former CIA, NSA director to speak in UD's Global Agenda series
9:04 a.m., March 5, 2012--Gen. Michael Hayden, former director of the CIA and the National Security Agency, will speak on the topic "Electronic Underworld" when the University of Delaware's Global Agenda speaker series continues on Wednesday, March 14.
The presentation will begin at 7:30 p.m. in Mitchell Hall.
June 5: Blue Hen 5K
University of Delaware graduates planning to attend Alumni Weekend are encouraged to register for the annual Blue Hen 5K walk and run, which will be held Sunday morning, June 5.
June 6-9: Food and culture series
The 20th annual June Lecture Series at the Osher Lifelong Learning Institute at UD in Wilmington will be held June 6-9. Titled 'June a la Carte,' this year's program focuses on great political documents, feminism, world politics and a Newark cuisine sampler.
The theme of Global Agenda is "Spies, Lies and Sneaky Guys: Espionage and Intelligence in the Digital Age." The series is free and open to the public.
Appointed by Presidents Bill Clinton and George W. Bush, Hayden served the CIA and NSA from 1999-2009.
A retired four-star general, Hayden served as director of the CIA and principal deputy director of National Intelligence at a time when the course of world events was changing at an accelerating rate. As the director of the country's keystone intelligence-gathering agency, he was on the frontline of geopolitical strife and the war on terrorism.
Hayden is currently a principal at the Chertoff Group, a security consultancy co-founded by former Homeland Security Secretary Michael Chertoff. Hayden also serves as a distinguished visiting professor at the George Mason University School of Public Policy and was elected to the board of directors of Motorola Solutions in January 2011.
Global Agenda is presented by the Institute for Global Studies, the Department of Communication, the Department of Political Science and International Relations and the Center for Political Communication.
Presentations are moderated by Ralph Begleiter, director of the Center for Political Communication.
Next in the series, Robert Grenier, who served 27 years in the CIA, will speak on "HUManINTelligence in the Digital Age" at 7:30 p.m., Wednesday, March 21, in Mitchell Hall.